Nerdify Reviews: Top 5 Recent Must-See Biopics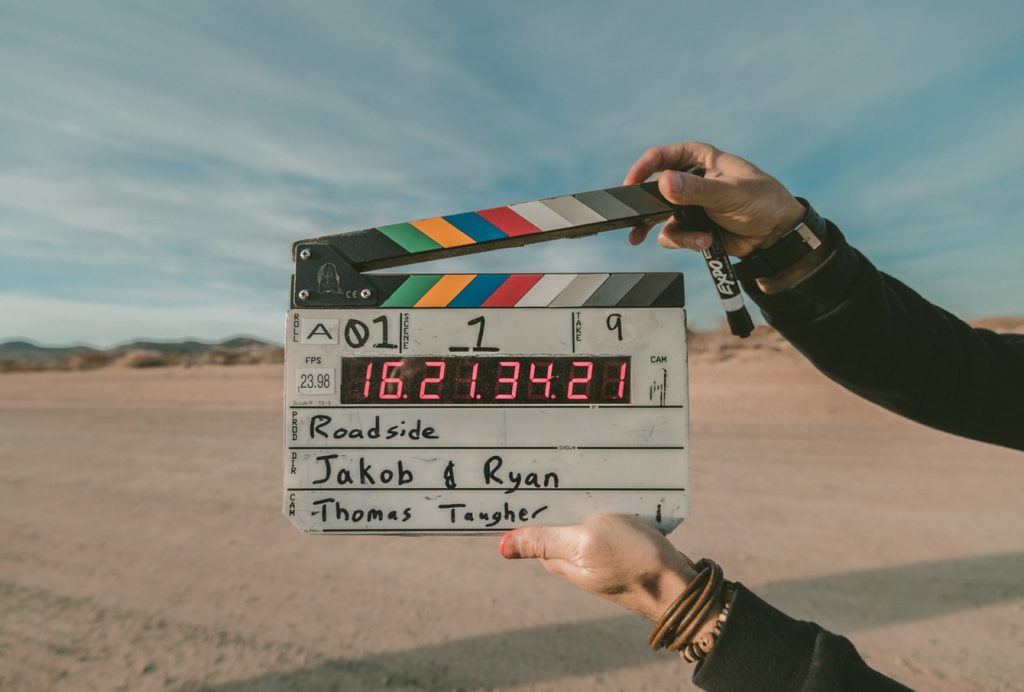 Biopics are like a great history lesson and a unique chance to take a look inside the lives of famous people or historical figures. In most cases, there is always something most of us can relate to since there are events that are based upon real-life issues. Although there is a fair share of drama from time to time, biographical movies allow viewers to reconsider their opinions and see what they could have misunderstood. Discussing moral issues, social events, psychological struggles, and being famous, biopics offer something for everyone, therefore, they are definitely not to be missed! Nerdify reviews team has picked 5 top movies you'd definitely enjoy.
#5 Adrift (2018)
Who said that biopics have to be boring? Not Nerdify reviews team! There are actually recent examples that take the audience through amazing adventures and keep everyone almost breathless until the grand finale. "Adrift" is a heartbreaking true story of a couple fighting for survival through the damage and devastation caused by category 4 Hurricane Raymond. It is a story of the human spirit and the first love, a struggle to live and save the one you love the most. There are movies that are forgotten months after, but this one is a true story that will bring tears to your eyes and make you think about how precious and fragile our lives are.
#4 Outlaw King (2018)
Okay, now a little history lesson! A true storytelling of Robert the Bruce (played by Chris Pine), the King of Scotland, and one of the most prominent warriors and strategists who had the courage to step up against the English Empire and lead Scotland through the First War of Scottish Independence against England. There is a beautiful Scottish countryside, which brings a special magic to battle scenes and dialogues. It is a great journey that shows how both small and big battles matter. It deserves to be called "epic" because it feels like a time machine has been finally invented. There is a history lesson the way how it should be where you actually feel present there. If ever possible, do all you can to see it on the big screen in a movie theater because you will be glad you did!
#3 First Man (2018)
As some might have guessed, it is a story of Neil Armstrong (played by Ryan Gosling), the first man on the moon and the legendary space mission that changed the entire world. Still, it was far from being easy and took a lot to overcome the skeptics and those who believed that the mission was doomed to fail. Yes, it is filled with special effects and excellent cinematography, yet it shows that there is always a hard-working man behind each success and a team of people who actually believe in what they do. This biopic is a great role-model movie for people of all ages because it is a rare reminder that we all should follow our dreams and reach for the stars.
#2 Best of Enemies (2019)
Based on "The Best of Enemies: Race and Redemption in the New South" by Osha Gray Davidson, it is not going to be an easy biopic to see, yet it is a true story that should not be forgotten. It tells of a complex emotional opposition between civil rights activist Ann Atwater and C.P. Ellis, a local Ku Klux Klan leader. Taking place in Durham, North Carolina, it is not only a racial debate and a deeper look into desegregation but a frightening cry of injustice through American history. There is an important lesson reminding us all that racism is not something people are born with, but a habit man learns as one gets older.
#1 Bohemian Rhapsody (2018)
This movie is very special to Tim – one of our top performers and the person who suggested that Nerdify reviewed biopics in the first place. Without a doubt, one of the most famous and critically acclaimed recent biopics is "Bohemian Rhapsody", telling a story of Freddie Mercury and The Queen. Even if there are several issues that fans and musicians may not approve, it cannot be denied that this particular biopic tells a story of courage, hard work, dedication, and going against stereotypes. It shows that rock'n'roll life is not all about fancy cars, five-star hotels, and drinking every night. There are both ups and downs reflected in an honest way without exaggeration or hypocrisy. Even as the biopic was made, there were constant conflicts, which shows how much challenging it was to keep things honest. It is worth giving it a try, at least if only to see that one should never give up because the show must go on!
Even if there is too much homework to do and you do not feel like going out, smile to the world and remember that things will look much brighter if you do. Now bring on your friends, look through the notes not to miss any important deadlines and the payments, and embark on a wonderful journey through the biopic of your choice!
Always yours,
Nerdify Reviews team