Nerdify Reviews: 7 Best Selling Books 2019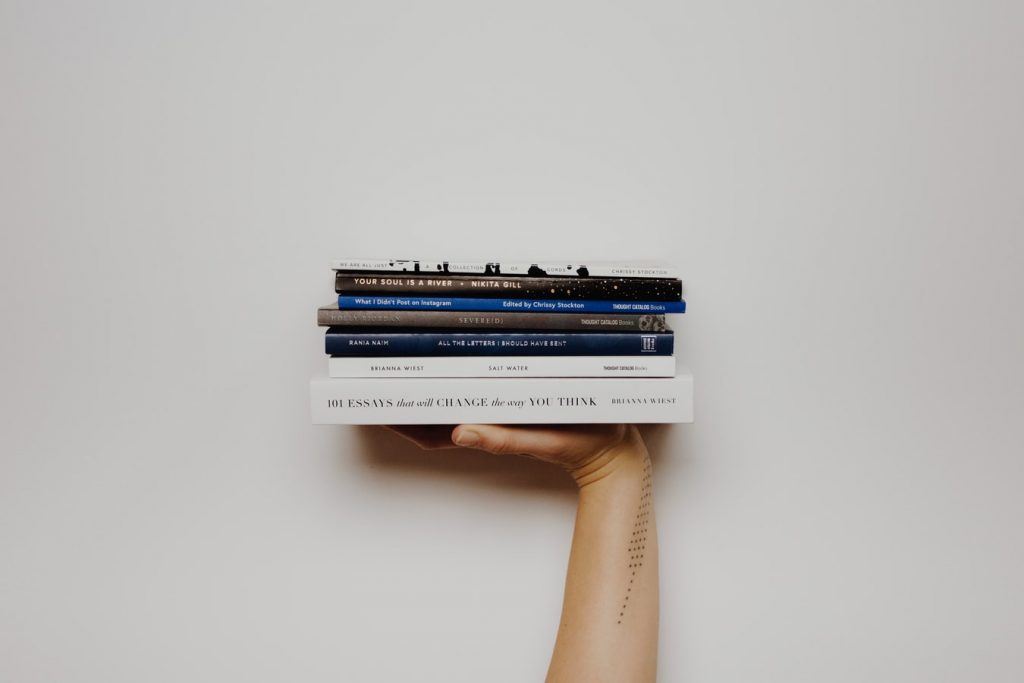 Hey-hey, Nerdify reviews are here again! Taking a look through the books that proudly became the bestsellers in 2019, it becomes obvious that people seek for something that could inspire them and grant a little bit more freedom. It is no wonder as we live in the age of technology where the vast amount of information and the news make it quite challenging to find a clue. The books, especially if they are motivational, become a good source of answers to the questions that worry us all. Take your time to check out several examples that Nerdify reviews team has picked for your enjoyment and inspiration!
Becoming by Michelle Obama
A beautiful memoir of Michelle Obama is a poignant reflection and storytelling that goes beyond the role of the first African American lady in the United States history to make the White House welcoming and more open than ever. It is a book that tells of motherhood and work, growing up in the south of Chicago, and taking a great responsibility with a rare degree of honesty and passion. Unlike typical memoir books, "Becoming" is told in a beautiful and accessible language that most of us can relate to. Reading this book is like talking to an old friend because the narration is very personal, inspirational, and powerful.
Where The Crawdads Sing by Delia Owens
If you feel like solving a mystery, feel how the love unfolds in a truly beautiful way, and see the breathtaking landscapes with the help of imagination, this book will keep you locked in its world. There is something haunting and unique as one crosses another chapter and waits to find out what comes next. It teaches how to trust prior knowledge and instincts, how to cope with the truths revealed, and learn to live again. The book feels fresh and lyrical! There is a mystery on every page, yet in the end, it is only the love that remains the same despite the loss, desolation, and despair.
Unfreedom of The Press by Mark R. Levin
A beautiful book by Mark Levin of the Fox News fame is a great read for everyone because we all receive information daily and wonder about why it is exactly this way. The book surprisingly reveals that it is not the government that oppresses the press, but the limitations that journalists create on their own. There is fear to tell the truth because of lack of courage, group thinking, bias, stereotypes, the dangers of propaganda, and the fake news. What makes this book so powerful and popular is the fact that it is told by the one who has been inside the system for years and now wants to share the truth with the world.
It's Not Supposed to Be This Way: Finding Unexpected Strength When Disappointments Leave You Shattered by Lysa TerKeurst
A great read not only for the Christian people but for anyone who wants to find an inner strength again and find out about why there are ups and downs and how most challenges can be handled. A very honest book that not only helps to feel better but also shows how to encourage a friend and be there for the ones we love. The author shows rare kindness and patience, which helps to deliver a powerful message – share the love, never give up, and be there for others!
12 Rules for Life: An Antidote to Chaos by Jordan B. Peterson
We wholeheartedly recommend this book for the students because it is like a guide through all the college life and homework struggles. Written by Canadian clinical psychologist and professor, it discusses the daily issues we all face, including ethics, time management, stress, anger, talking to friends, the ways how to deal with unfair university professors, and much more. It also explains how to act in complex situations when it is hard to reject an offer or choose between two people. These are not really obligatory rules for life, but helpful tips that will make your life a much better experience!
Educated: A Memoir by Tara Westover
A powerful story that will resonate with anyone who will start reading this great memoir. It speaks about the power of education and how it changes the way one percepts the world and the others. Starting from the author's childhood, it tells about how the same things can be helpful and damaging if taken wrong. This book is a great reminder that tells us to stop once in a while and appreciate what we already have. It is about striving for education and sharing it with others! Recommended read for the students!
The Four Agreements: A Practical Guide to Personal Freedom (A Toltec Wisdom Book) by Don Miguel Ruiz
Do you want to achieve freedom, happiness, peace of mind, and go beyond personal limitations? If you do, this book is a great friend and a history lesson, telling of ancient wisdom in a truly beautiful and sincere way. There is no need to feel isolated and sad when you can be there for others and inspire people to follow their dreams! Do yourself a favor, get this book, and your life will shine with the new colors and joy!
Enjoy your time,
Nerdify Reviews team