Nerdify Tips: Making It Through a Freshman Year the Easy Way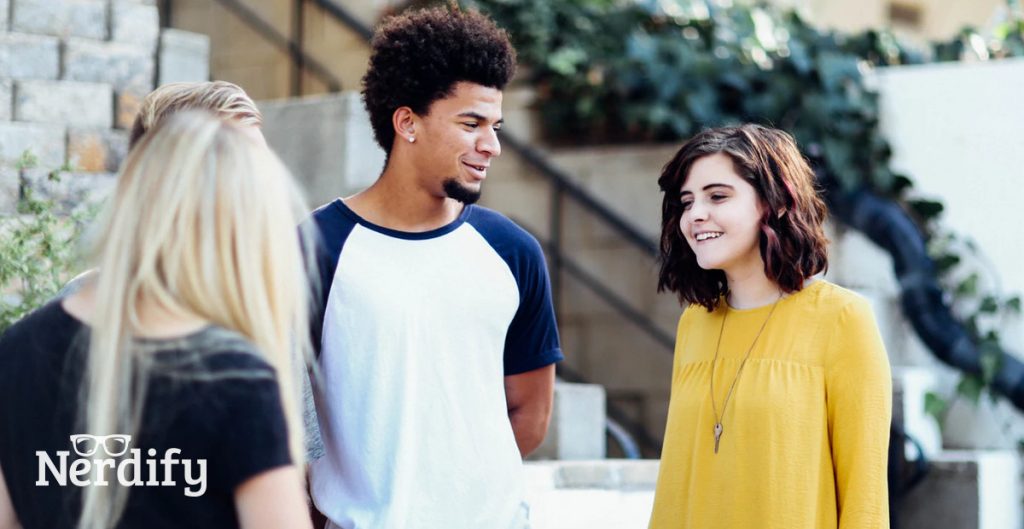 Hey there, pal! Without a doubt, you have many questions about college life! It reminds you of an ocean full of unknown and probably dangerous species. But no worries, cuz Nerdify is here to help!
Making it through your freshman year at college is like stepping on a way of the warrior – the secret is to learn how to fight for your rights as you learn, analyze, interact, become organized, and start to think strategically. No, the real trick is to have fun no matter what! Here are some helpful tips to guide you through the first year of college life without too much trouble, stress, and anxiety.  
Getting Organized Is the Key!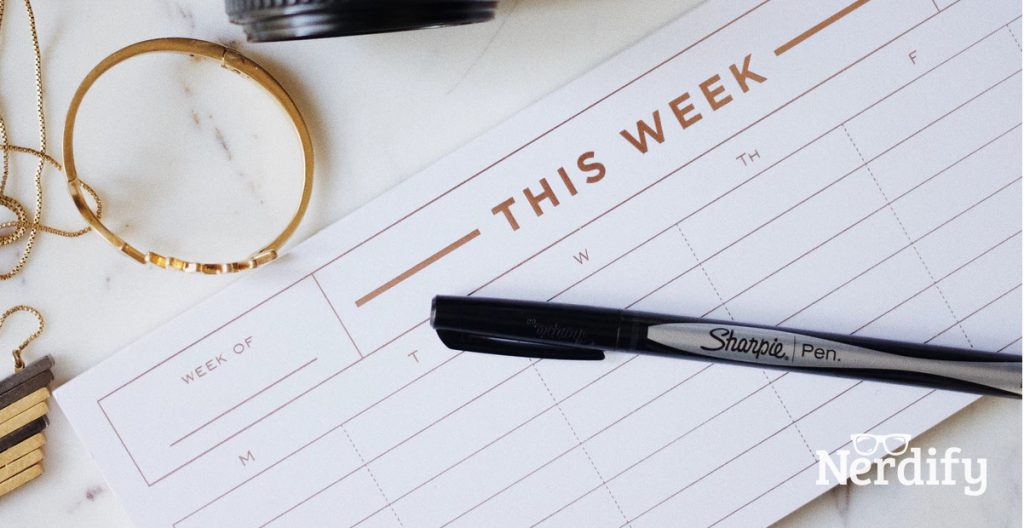 You have read it right – you have to become organized no matter what as it is one of the most important skills that you should have in order to survive through college. It does not matter what your strong and weak sides are because you have to work on other issues. They are time management, learning all the due dates for important diverse events, keeping track of available funds, and so on. We have it summed up for you, so you know what parts of your life have to be under control:
1. Use organizers, smartphone applications or a big calendar on your wall to keep track of all the critical deadlines. It should not only be about college but about anything that is important in your life. Even birthdays, invitations, financial matters, family gatherings, and scheduled meetings with college professors.
2. Organize each task from the urgent to less urgent and less difficult to most difficult assignments. This allows you to manage your time and physical strength by starting with the most important tasks first while knowing what tasks can be easily completed to help you feel satisfied.
3. Create a budget for yourself, consult with your friends and family, so you can get a word of advice and see how you can feel financially secure.
Become a Jedi of Social Interaction.
You have to work really hard on your personality and place in the society as you enter college. It is not really difficult to become a Jedi of social interaction! No matter how complicated your studies may be, your strong social skills, charisma, warm smile or a friendly pat on the back will always do much more than you can imagine! So, what exactly has to be done?  Okay, just follow this list:
1. Do not miss meetings with your professors. There are special scheduled hours that all professors have, so take advantage of each opportunity and speak of what makes you feel concerned.  
2. Meet your academic adviser. This person is really important for your success and college progress, so getting to know him or her and becoming friends is critical. In case something does not work, remember that you can always ask for another academic adviser.
3. As a part of social interaction, get involved in all things campus: student organizations, clubs, voluntary work, all kinds of fraternities, if you would like. Start a band or become a part of a college sports team. You will not only make new friends and learn some amazing skills but will eventually feel connected and at home.
4. Build a network of friends, meet new people, and do not be afraid of taking mentoring roles to support and help other people.
Building a Bridge Between Studies and Times of Leisure.
One of the worst challenges a college warrior faces is fighting for the girl or a guy he or she has a crush on. No, seriously, it is quite an issue! Just be yourself and speak of your feelings! Unfortunately, romance is not the only problem you will face at college.
Okay, now another challenge is finding a right balance between the studies and times of leisure. Out of all things, find a cozy and calm place where you can study and concentrate. Next, study course syllabus more than twice and see when and what are your due dates, so you can plan that party without damaging your academic progress. College life is always balancing between your social life and study-related events, so the best thing you can do is make it 50/50. You have to study hard, so you can party hard!
As you strive for good grades, do not forget to use all the available study resources on campus. If there are learning labs and tutors, make sure that you use their help even if you think that you do not need it. After all, they have a purpose to be here… and that purpose is YOU! Still, if you do not think that it is an option, try to become a part of study groups, so you and your friends can schedule the same time for studies and leisure. This way you can find some peace and stop feeling like letting someone down!
Battle of Priorities
We are sure that you have heard it all before, but we will say it again that college life, especially the freshman year, is a battle of priorities where important things should come first. Okay, but what is important and how to understand what is really important? Yes, studying is necessary, but unlike most guides, we want to tell you that taking some time for yourself is just as important as academia! If you feel totally stressed, no high grades will be of any good. Even if it is your favorite television show, writing a journal, playing guitar or just riding a bicycle through the park, it is just as important!
All you have to do is to take full responsibility for what you choose and work on your priorities. Try to take one step at a time as you study and make a list of what tasks are closer to the deadline, what college assignments should be done as soon as possible to stop making your life a mess. Yet, at the same time, always ask yourself about what will make you feel best of all even in the middle of a Jedi battle with another complex subject!  
Just remember that even if doing things the last minute before the lessons start could work in high school, it may not work in college. So, it is much safer to stick to deadlines and prioritize your time and resources. In other words, do not take shortcuts and do not cut corners as you progress. Do not cheat because it is your life. It surely deserves the best you can give!
When Things Just Won't Work…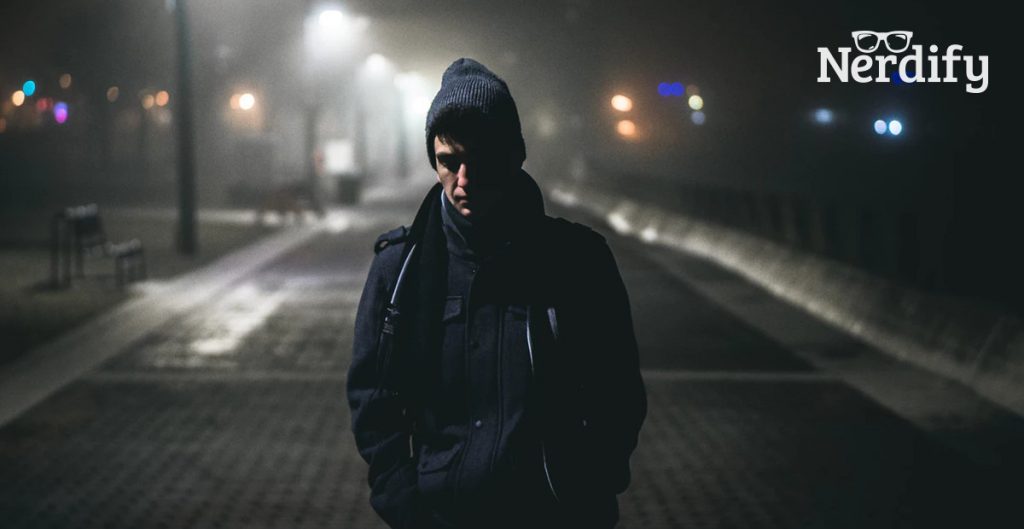 Trust us, we all have been in situations when things just won't work and you feel like it is the end of the world! It is perfectly normal because you are in a different environment, you are away from home, so there come anxiety and homesickness among other things. Even if you always wanted to get away from home, college is not always what you have expected. There are three basic rules that you should remember to help you overcome sadness, stress, anxiety, and this feeling when you just do not want to be in college any longer.
1. Stay on campus as much as you can, so the more time you spend on campus, the more you will feel at home and as a part of a community. Join social and cultural events that take place to get your mind away. Try to be creative, have fun, joke around, and inspire people because, trust us, they feel bad too even if they do not show it!
2. Be ready to feel stressed, tired, and overwhelmed. Just know that you are not the only one feeling this way. Do not feel pressured to make hasty decisions about chosen career or a major. Give it some time, try to learn and see what it is. It is not a race that you have to win. Hence, see what you really enjoy, but take time to learn it inside out, talk to professors and other students before you make a turn.
3. Seek professional help when and IF you feel that you need it. It is perfectly normal. The colleges have counseling and health centers, so if you are not feeling well, you should let professionals know. Depression, bullying, feeling isolated, harassment or any conflicts should be reported, as you do not have to face these challenges alone.
We hope that all these little tricks and tips will help you to get through the freshman year at college. Be determined, take advantage of your social network of friends, voluntary work, and the special skills you definitely have. Have fun as you learn, give some time for yourself and remember that it is your life that you can control. You are already a warrior who is winning the first battle because you have what it takes!
Do not forget that you are studying to help yourself feel good about life and do not let any stress ruin it, just contact Nerdify for help any time.