Nerdify Reviews: Top 10 Blogs for Students to Follow in 2018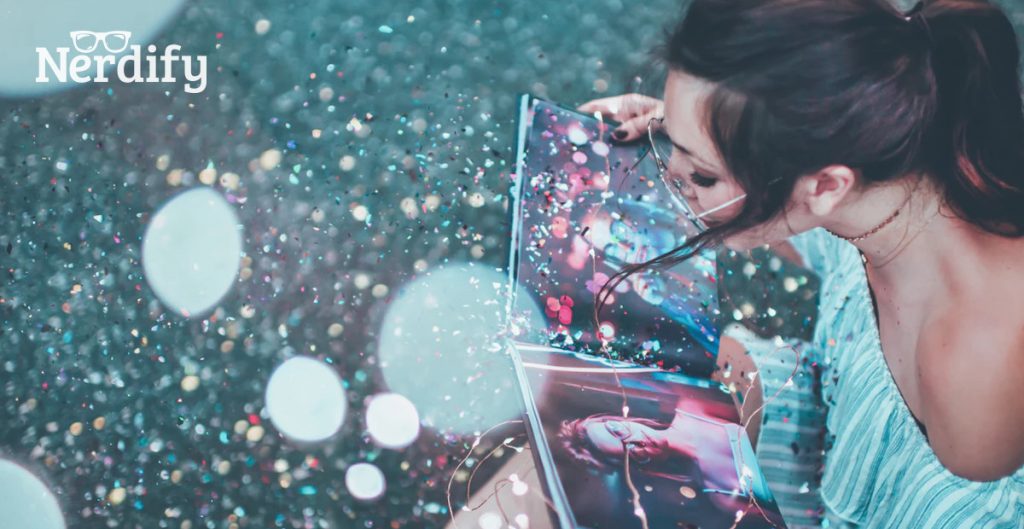 Reading a boring blog is like watching a 10-minute intro to a 12-minute YouTube video – annoying and just not worth it. Fortunately, nowadays blogs for students are numerous, including your favorite Nerdify blog, and you have what to choose from. To save your valuable time we've selected 10 best blogs for you to follow as a student in 2018.
Things you need to know about blogs for students:
1. Articles are often written by the same students like you or college graduates, so they are relatable and realistic
2. Many of them contain practical advice on how to save money and learn budgeting, which is a great and useful skill any college student needs to have to make the money topic less painful
3. All blogs reviewed in this article are alive and well, and new articles are published regularly
4. Many articles in these blogs focus on issues that you didn't even think about researching but will benefit from learning about them anyway
Without further ado, let's get right into it!
Wondering about style on a budget? Dorm essentials? How to stop procrastinating? How to save money as a student? This student blog based in Toronto has it all. Every article in this blog is to the point, clear, and very informative. Authors keep it simple and relatable, while every article is illustrated with hilarious (okay, sometimes just funny) GIFs for your entertainment. Reading this blog is like listening to a friend who genuinely wants to help and knows how to do it. If you're a student, checking this blog out is essential in 2018.
This blog is all about studying abroad (duh). Here you'll find useful and practical advice about studying abroad, cheap study abroad programs in different cities and countries, guidelines on how to study abroad for free, and maximizing career benefits while studying abroad. This blog will answer all concerns you might have about studying abroad and bust some myths about it. Want to study abroad in China, New Zealand, or Bali? This is a blog for you to follow as a student in 2018!
Oh, where would we be without life hacks! This blog isn't about how to make 99 useful utensils using an empty Coke bottle. Let's be honest: nobody really needs that kind of advice, even if it seems fun. This blog is about giving real and actually applicable tips on how to improve your life as a student. During college years, anyone can struggle with writer's block or developing a good thesis statement, and articles in this blog will answer all of your burning questions. Students deserve useful life hacks and this blog really delivers them without messing around!
This blog has a wider range of topics than the previous one. Topics include work, life in college, life in general, health, college finance, and school. Here you'll find articles about student loans, house parties, tips for becoming a better driver, tips on how to overcome anxiety, and even an article on what it's like to be a male escort. Another great thing about College Cures is that new articles are published very frequently. This blog answers the questions you've always wanted to ask, so go ahead and get your answers!
Smart is the new sexy. Being a geek today doesn't mean being a lonely loser like two decades ago, but being an expert in the certain field (or several fields) and one step ahead of the crowd. Top 75 educational channels on YouTube? We are already intrigued. 42 best educational podcasts in 2018? Hell yeah. If you like taking your studying one step further and your brain just craves more, this blog is a godsend. Thank us later.
Money is often sort of intimidating to talk about. This blog will turn the topic of finance and money management into a casual one for you. Forewarned is – always – forearmed. Articles here will help you choose between Uber and Lyft, get to the bottom of student loans, and learn about effective substitutes for budgeting if you hate it. This blog will help you make your finance management fun and easy as well as get rid of the anxiety and stress caused by them. So don't hesitate to check it out!
If you're looking for a fun and useful read to distract yourself from stressful studying, this blog might be just perfect. It has an elegant and simple design and new articles are published almost daily. Wondering how to avoid the Freshman 15? Or, maybe, you're concerned about not getting sick as college students? Need dorm design tips that won't break the bank? Society19 College Life has got you covered! This blog has got everything you need and more!
Yes, the title might be dramatic, but let's face it: college student life is full of difficult situations. This blog will teach you how to make money from blogging and choose best bank accounts for students in 2018. Student finance, budgeting, and student money news are all regularly covered in this blog. You'll find all kinds of advice here, so it's worth bookmarking this blog.
Bonus blog for students: College Tourist
Let's be real here: traveling, especially abroad, is often too expensive to afford for a college student. However, it doesn't mean you can't plan it and dream about it! In fact, having a dream or plan will inspire you to save up, learn to budget, and perform better in college knowing that an awesome reward is waiting for you someday in the future. This blog contains articles about traveling as a college student, studying abroad, and ways to save up. If traveling is a passion of yours, make sure to check this blog out!
This list of blogs you need to follow as a college student in 2018 is really diverse, so you'll certainly be able to choose something for you. If you check out any of these blogs, you'll find that there are many ways to make a life of a college student much easier!
Authors of these blogs share awesome advice that will make you wonder why you haven't read them earlier. If you can do it the easy way, just do it! It's like texting Nerdify to get some help with your studies.