Nerdify Reviews 8 Tips for Staying in Touch with Friends During Summer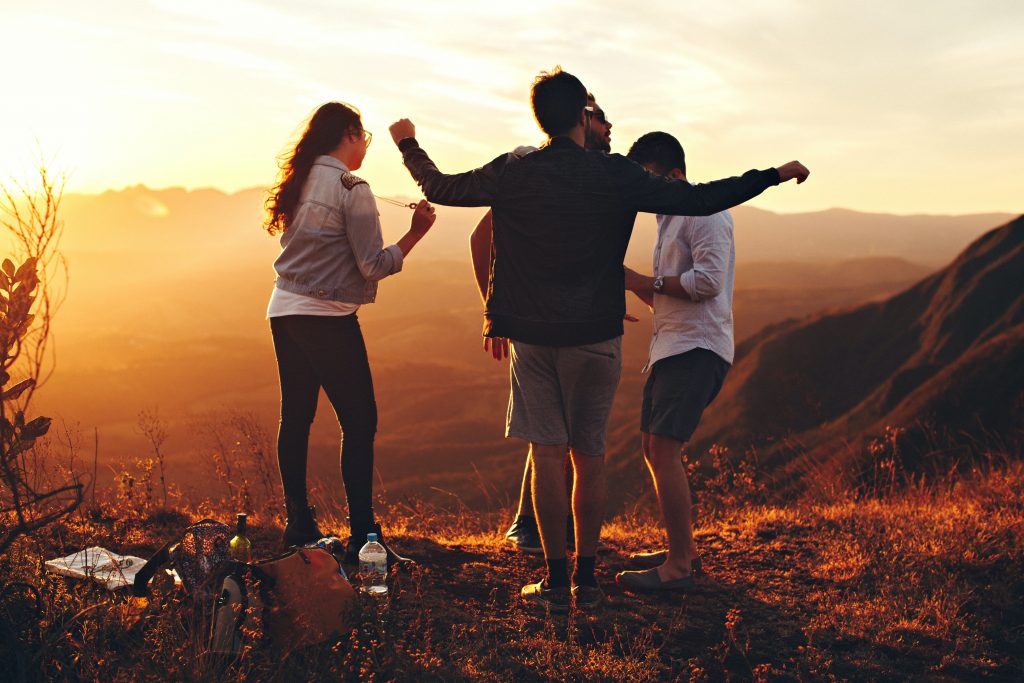 When students start college, they are often surrounded by their buddies whenever not in class, leading to a very close bond. As such, it can be challenging to say goodbye to one another once the spring semester ends, knowing they might not see one another for the next three months. To help those that miss their friends, our Nerdify experts have listed tips for staying in touch with one another during summer break.
1. Take a Road Trip
With summer being three months, there is ample time for big adventures. If you have chums who live relatively close to you, you can take a road trip to each other's hometowns, say our Nerdify reviews experts. This is lovely because you can each see where you grew up, and meet one another's families. Or, if you live farther away from each other, you can take a road trip and meet each other halfway across the distance. That way, you won't have to travel as far to see one another, and you can explore a new town together. For a longer excursion, many Reddit users say they take cross-country road trips with their pals, picking them up and dropping them off as they loop around the US.
2. Have Group Brunch Over Video Chats
Whether you use Facetime, Zoom, or maybe even Skype, a great way to feel connected with your group of college friends is to have a video call with all of them simultaneously. You can video chat together while you cook your respective meals, and catch up with one another over brunch. For those that miss their trivia games at restaurants, you can even play party games. People on Reddit highly recommend Jackbox games—specifically "Quiplash" and "Drawful"—which only require one computer and your phones as controllers.
3. Get a walkie-talkie app
A bit chaotic but fun, with walkie-talkie apps like Zello, everyone online will automatically hear soundbite voice messages from senders in real-time, mimicking the radio device. You can feel like you're a spy on a top-secret mission even while grocery shopping, sharing amusing thoughts that pop into your head walking through the dairy aisle. Reddit users say you won't hear the messages if you don't have the app open, so you wouldn't need to worry about intrusive audio messages throughout the day. Messages are also recorded so you can catch up when you're free.
4. Have Virtual Watch Parties
Our Nerdify reviews team knows nothing brings chums together like gushing about the latest television show or movie. Many streaming apps—like Netflix, Amazon Prime, Disney+, and even Facebook—allow for synched viewing across devices, so you can watch a movie or show with your friends across the country. Although you can't share popcorn with one another virtually, you can still have a good time laughing at comedies or cowering in fear at horror movies together.
5. Send a Care Package with Gifts from Your Hometown
Have you been telling your college companions about a snack from back home that you can't get on your college campus? Or, do you live in a touristy spot with some kitschy tourist shops? Nerdify reviews team recommends sending friends gift boxes that represent a slice of your home. Even if they can't visit you, your mates can learn what makes your home special through a care package.
6. Start Arts and Crafts Hobbies Together
With so much time to pass during the summer, taking up a new hobby can be a great way to spend your day. You can learn a new skill together by working on an artsy piece by yourself or video chatting with a buddy while they also work. It's nice to have someone else to craft with through the fumbles that come with starting any new hobby, giving each other helpful tips, say our Nerdify reviews experts. If you want to collaborate on a project, you can send each other half-finished projects for the other to complete, resulting in a fantastic physical representation of your friendship.
7. Make a Meme Group Chat
While college often involves having adventures around campus late into the night, sometimes you just sit around with mates sharing funny videos. To help fill the content void, you can make a group chat with your buddies just for sending TikToks or memes. In sending things that remind you of one another, it's a sweet way to say that you're thinking about them.
8. Go Back to Campus for a Trip
If you and your friends don't live too far from campus, it might be delightful to take a trip together to see what your school is like during the summer. While your normally-bustling college town is probably much quieter, it might be a nice change of pace to explore without dealing with the chaos other students bring. This would be your chance to do the things you don't have time to do during the semester, like sightseeing or going to touristy attractions.