Nerdify Reviews 4 Fun Hobbies To Pick Up In College & Brighten Your CV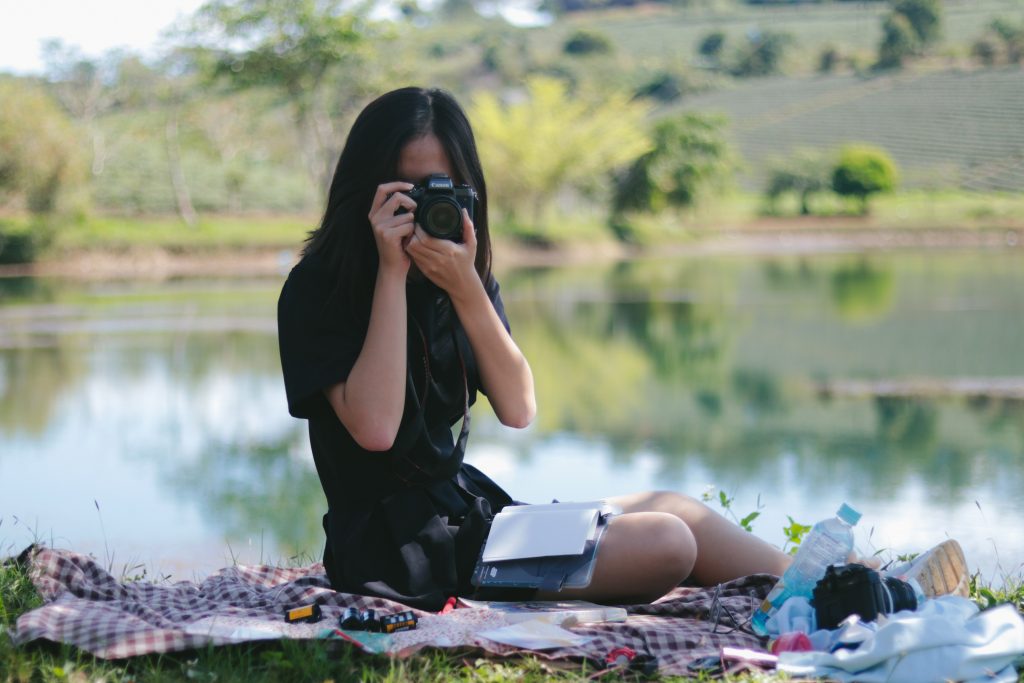 Though in high school you would spend a minimum of 40 hours a week in class (not even taking into account extracurriculars), most students in college spend only about 15 to 20 hours in a classroom. Once you've started college, that gives you at least another 20 hours outside of the classroom you didn't have prior. With all that free time you now have, you will likely spend most of it studying, but sometimes you need to recharge and relax by yourself or with your friends. While you're more than welcome to just casually stream a movie or scroll on your phone, it would feel much more rewarding if you were to engage in a hobby—bonus points if that activity might look good on your future resume. Read below for some recreations that our Nerdify reviews experts say might help you with a job interview in the future.
1. Photography
Thanks to the incredible quality of cameras on today's phones, picking up photography is accessible for many, and a great motivator to get out of your dorm room and explore outside. You can take pictures around campus, portraits of your friends, or pretend to be a tourist in your college town and snap photos at all the kitschy spots—skilled photographers can even take pictures of the mundane and make them look interesting. While tapping the shutter button on your phone is obviously the easiest way to take pictures, there is great fun and novelty to taking film photos. The photos taken on film can have a warm, grainy feeling that many try to emulate through filters on their digital images. You can buy disposable cameras at your nearest pharmacy or even find a cheap vintage camera at a thrift store to load up with film.
Developing a knack for photography (either digital or film) would be an invaluable skill to bring into the workforce in many different fields. For one, you could either take photos as a freelancer, or work for another company with specialties such as weddings, portraits, commercials, journalism, and more. Talents honed through your time snapping pictures would even be relevant in fields such as social media management, which require an eye for images that would get good engagement.
2. Content Creation
Though it can vary in its forms, creating content is formulating a type of media (usually digital) to share online with others. For example, you can make TikToks doing the latest dance trends with friends, tell whacky stories about your life, or share adorable clips of your pets. Or, if you have a special interest such as film, fashion, or gastronomy, you can craft a blog or reviews on Reddit discussing your thoughts on and experiences with a particular topic.
Similar to our earlier discussion on social media, showing that you can generate an audience to follow your content would make you stand out against others competing for digital marketing roles. This is especially true for TikTok and forums like reviews on Reddit, as many businesses are scratching their heads at the platforms, having difficulty generating engaging content relevant to their brand.
On a separate note, if you would like to work in journalism, copywriting, copy editing, and so on, being able to send potential employers writing samples from a blog would be fantastic, say our Nerdify reviews experts. The media format shows job recruiters your aptitude to write outside of an academic setting and the flexibility of your authorial voice.
3. Traditional Arts
Regardless of whether or not you take fine arts classes towards your degree, making crafts is a wonderful pastime. While taking up hobbies such as sculpture or ceramics are very fulfilling, there is a learning curve to the medium, and buying and storing equipment can be cumbersome. However, mediums such as drawing or graphic design are much more affordable and reasonable in the number of tools required.
Acquiring artistic skills in these mediums is relevant to a surprising number of careers—graphic design, obviously, but also user experience (U.X.) designers, product developers, artistic directors, and more. As art forms grow alongside advancements in technology, our Nerdify reviews experts say being at the forefront of new developments would set you apart from others.
4. Intramural Sports
While you wouldn't have the time or expertise to pick up a new sport and play at the National Collegiate Athletic Association (NCAA) level, your college likely has intramural teams, which are held solely within your college. These are much more casual leagues, and your school might even host unique sports such as kickball, or even Quidditch (a derivative of the once-fictional sport from the Harry Potter series). Additionally, if there is a sport you and some friends want to play that doesn't yet have a team, you can make one yourself as a club and recruit other like-minded students.
Not only does exercising help your physical and mental health—which are essential in the workforce and in life—but our Nerdify reviews experts report playing a sport can come in handy with landing a job. Interviewers will often ask what experience you have working on a team towards a common goal, so being able to pull examples from your time spent playing sports would be a perfect example.