Nerdify Reviews Top 5 Must-See Movies 2020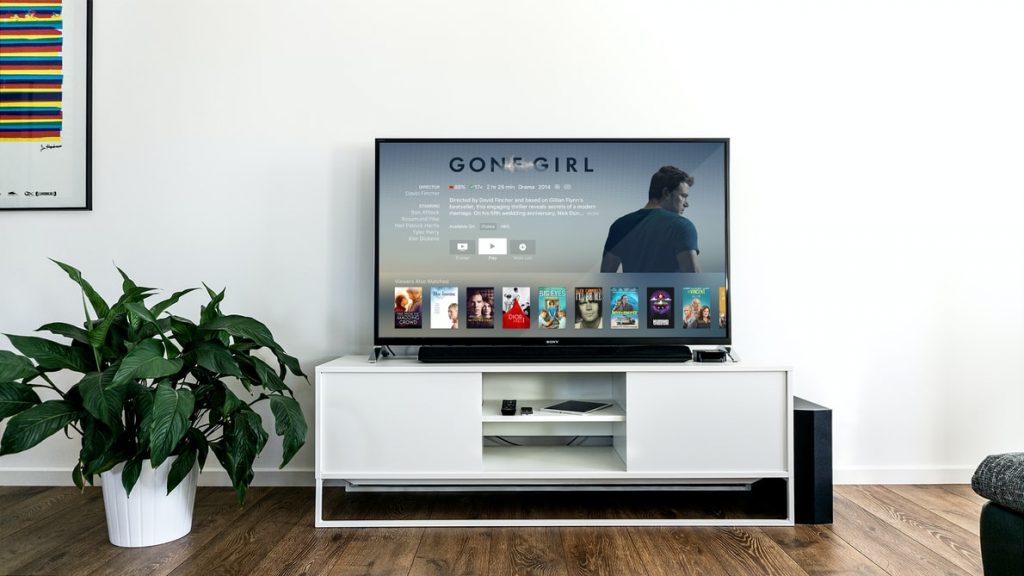 Even though the times of quarantine and the social distancing have kept most of us indoors for months and the cinemas are not open yet, it does not mean that there is nothing worth checking out. According to the Nerdify reviews, there are at least five movies that you should definitely see in 2020 even if you stream them on your favorite device!
1. The Vast of Night
One of the interesting Amazon's originals, it is an example of a movie that is destined to become a classic. Most people in our Nerdify reviews team loved the vintage feeling that it had. Andrew Patterson, the director, has managed to provide a sufficient cinematic environment to create a good old American drama with an interesting twist. It tells a story about a radio DJ called Everett and his best friend Faye who works as a telephone operator. The story starts when the pair catches a strange radio signal of unknown origin that they believe comes from outer space. It has enough mystery, drama, and suspense to keep things interesting because of great storytelling and interplay of the dialogues. As we have spent so much time stuck inside, this great movie is a breath of fresh air.
2. Tesla
Now the biopics are becoming even more popular than ever, Michael Almereyda's "Tesla" takes a totally different route by focusing on the daily challenges of the famous 19th-century inventor. The physics and the experiments are portrayed through the lens of alienation, sadness, a scientific passion that borders with madness, and some sense of a mystery. The movie works like a painted collage that often puzzles the audience, yet it creates a revolutionary take and allows one to see a life story and connect the man with his challenges and inventions that went far ahead of his time. "Tesla" can be considered as a strong drama even though it is presented as a biopic. The Nerdify reviews recommend taking a look at this movie to see how often it is the simple things that matter the most!
3. Father, Soldier, Son
If you are ready for an emotional documentary movie that deals with family values, war traumas, raising two young boys on your own, and dealing with depression and loss of one's identity, this movie has it all. No, it is not a dark movie per se because it shows how a person can come to grips with a different reality as time passes by. It offers a rare psychological outlook on how our personal values and the things we have learned (or learn) as children instantly change our perception and perspective even on the horrible things that happen in life. An interesting part of this movie is that it often switches from the main character's tours of military duty to the man's young sons who still see life with a glimpse of hope. As we live through the difficult times, this Netflix movie and a winner of the Tribeca Film Festival in 2020 actually help to bring hope back and feel proud of one's country!
4. The Whistlers
Our Nerdify reviews collective always seeks something unusual. "The Whistlers" movie became such an example because it deals with a whistling language. Being the nerdy human forms we are, this movie instantly caught our attention because it is not some boring flick but a movie that tells about a police officer who wants to learn how to communicate without words. However, as he travels to the Canary Island, he discovers that there is much more to that! Intense, elegant, mysterious, smart, this movie will keep you inside a clever mixture of a Western and the classical crime movie. If you want action with a twist of intelligence, this will be a great must-see choice!
5. How to Build a Girl
Based on a famous novel penned by Caitlin Moran, "How to Build a Girl" instantly impresses the audience with a charming performance by Beanie Feldstein who plays the main character, Johanna. It is an interesting comedy about hope and always staying who you are no matter what. We all might remember being only sixteen years old or living in the 90s, trying to escape our siblings and getting into fights with the parents. Still, we always managed to get through! This story shows a profound building up of the protagonist, teaches how to accept someone who is critical of you, and helps to always go on no matter what. If you want to give yourself a positive boost, look no further!
Remember that watching a good movie will always bring your spirits up even if it is a sad-themed one. Take your time to think over what you have learned, share it, and, most importantly, have some fun!