Nerdify Reviews: 7 Best Unusual Universities for International Students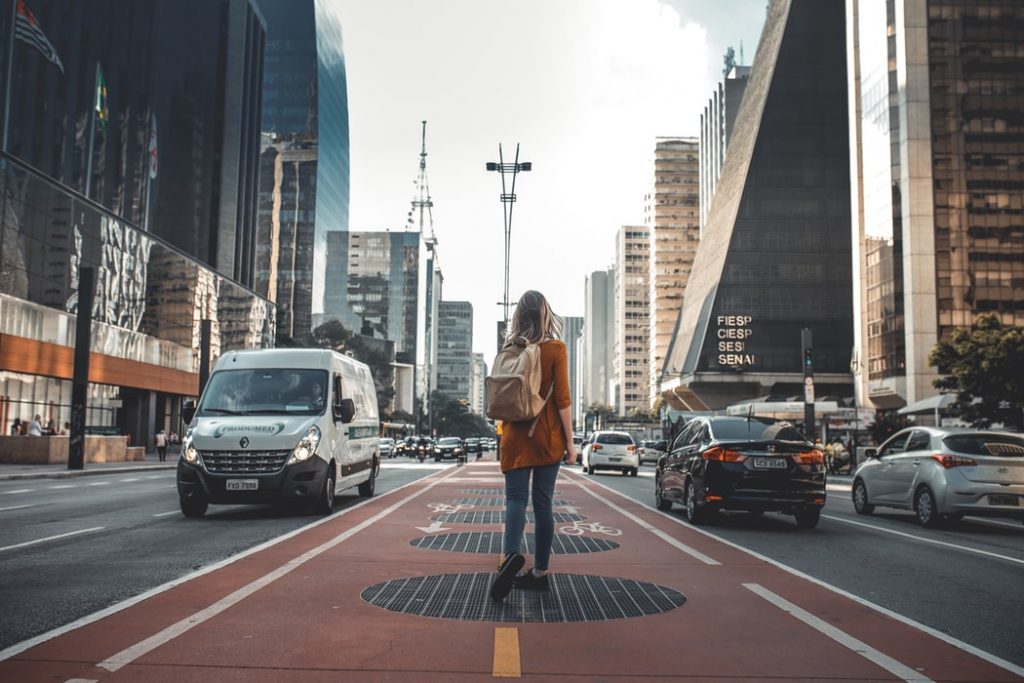 Believe it or not – we had quite a debate at Nerdify reviews when we had to choose only seven of the most unusual universities worldwide where the international students can get a prestigious degree. We have intentionally chosen the entries that may be not so famous for the masses, yet they represent a great opportunity to travel and learn about unique world cultures. Isn't it just great to study in the middle of a beautiful forest or to join a university with a laboratory that shapes the future? Of course, it is up to you to decide! Just remember that great life opportunities for international students with amazing scholarships and exchange programs are worth checking out!

Universidad de Los Andes, Colombia.
If your future degree deals with Latin America, Conflict Resolution, Tourism, Business Management or Spanish language, there is no better fit than joining Uniandes. A unique university campus located in the middle of Bogota's historical center, surrounded by the beautiful mountains, open-air terraces, modern gym, labs, computers, classes, and probably the most delicious food ever! Join this wonderful world even for a week and you won't regret the choice!

University of Houston, USA.
As one of the best public research universities in the United States, it offers innovative and unusual programs like Master of Science in Foresight. What it means in practice is that one learns how to shape the future and share the ideas to make a positive change. If you have heard about how professional futurists work, this may sound close to you. If not, however, you can join this amazing program to see how major businesses all over the world follow the influencers and listen to motivational resources on a daily basis.

The Evergreen State College, USA.
While this institution may be virtually unknown to the general public, it offers one of the most unique degrees and departments that deal with somatic studies. In most of our nerdify review posts, we aim to connect education, healthcare, psychology, and arts to explain the way things work. Just the same way, somatic studies course invites both American and international students to learn about mindfulness and the vital connections of mind and body that is so crucial in the digital age.

La Trobe University For Molecular Science, Australia.
Based in Melbourne, this unique university is an institute that researches applied sciences, quantum mechanics, the molecular sciences, and architecture of the future. While it sounds complex and only suitable for the geeks, we at nerdify reviews can prove you otherwise because this amazing university offers a 3D modeling course and an opportunity to learn about how all the SFX in Hollywood movies are made!
The Nanyang Technological University, Singapore.
Ranging from Computer Sciences, Programming, School of Art, and Design & Media, this particular university fascinates with the great scenery that reminds of a Sci-Fi movie scene. Joining the campus feels like a trip to the future where a student is allowed to shape the way everything looks and functions. The ideas and innovations are implemented right on the spot, so you are free to test your knowledge in practice. It is truly an experience to remember! So, if you are a geek like us or an aspiring inventor, give it a try!
OCAD University, Canada.
A great place for international students to learn art and design. As Canada's largest and oldest school for all things Arts, it offers unique courses for those who want to try something different and learn mostly with the help of team presentations, participation in the world's exhibitions or the fashion shows. Of course, some assignments will have to be written, yet it takes a free form where a student has to show dedication and passion for the subject.
University of Helsinki, Finland.
As we shape our Nerdify reviews, we always turn to scientific publications and look for universities that offer a great research base. One of them is the University of Helsinki, which serves more than 17.000 international students and produces around 10.000 publications a year. Yet, what makes it unique is a great location. This is where the past and the present meet as the Gothic, Neoclassical, and Countryside styles mix with the present and high-tech architecture. Then, there is a Senate Square with its Modernist approach that is worth the entry place alone. If you are up for research and getting your works published, look no further!
Language Courses & Scholarships
If the idea of studying abroad sounds frightening to you, do not be! There are always great language courses for foreign students and, in some cases, entire courses are taught in English. Moreover, there are special scholarships and accommodation help programs that must be studied before you decide on the program that fits your objectives.