Nerdify Reviews: Top Summer Festivals in US and Canada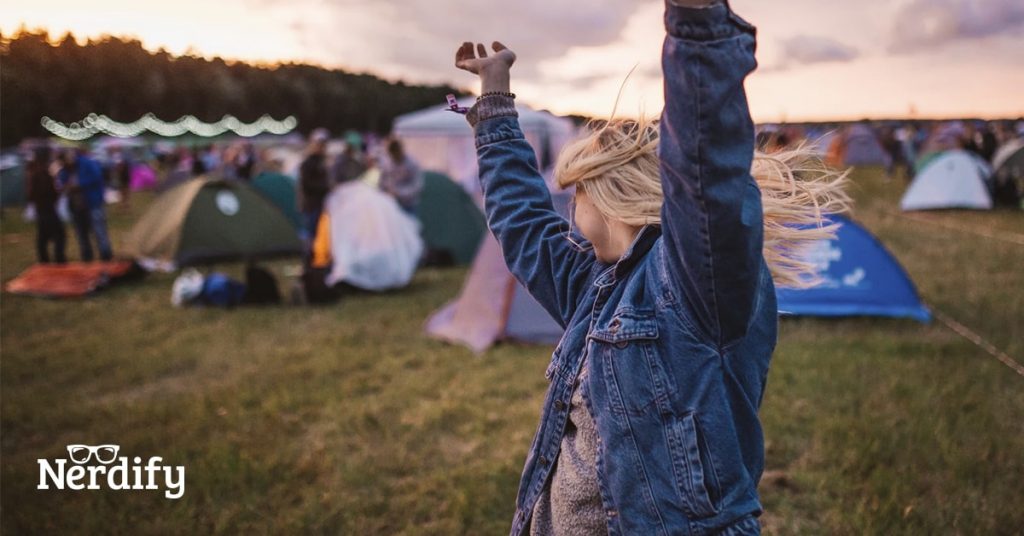 As you know, Nerdify reviews only the most interesting and helpful stuff. And this time it's all about leisure!
Summer is the best season to visit some outdoor music events and, with the increasing amount of music festivals all around, the possibilities are endless. If you haven't attended any yet, it's not too late to jump on a wagon! So if you live for music, sun and enjoying both with other music lovers, then this list may set up your itinerary for this summer vacation!
Some festivals have won their reputation throughout the years while the others are just starting to gain their followers, overall, Nerdify has compiled the best of them!
Folk on the Rocks (July 20 to 22. City of Yellowknife, Spectacular Northwest Territories)
Folk on the Rocks is an adventure worth to live for! Yellowknife welcomes thousands from all over Canada to Long Lake each year since 1980. Just imagine a perfect combination of amazing landscapes, a true beer garden and more than 24-hour music program not even mentioning the children's area. Here is all the information you need: https://bit.ly/2Mdawka
Panorama (July 27 to 29. Randall's Island, NYC)
This festival comes from the hand and mind of Coachella's producers. It's just one more reason to take a closer look at this newbie. This year's line-up includes The Weeknd, Janet Jackson, The Killers, St. Vincent, David Byrne, and many others. Panorama also brings THE LAB, which places experiential digital art that combines technology, artistry, and design, created exclusively by New York-based artists. An experience exclusively brought to this festival. More info: https://bit.ly/2iYVpPd
Osheaga (August 3 to 5. Parc Jean-Drapeau, Montreal)
Every year Osheaga proves to be one of the best festivals in Canada. Its line-up is amazing and full of artists well known worldwide! From Arctic Monkeys, St. Vincent, Chromeo to Florence and the Machine, Franz Ferdinand, and it goes on and on with three days of non-stop music! Just click here and be amazed too: https://bit.ly/2l8oiLz
Lollapalooza  (August 2 to 5. Grant Park, Chicago)
Truth to be said, this one is one of Nerdify's favorite festivals, no wonder it appears in Nerdify reviews. It was created in 1991 and quickly grew into the legendary music event of US. Although it almost ended in 1997, it came back a few years later in 2003. Grant Park in the city of Chicago! Different genres of music (rock, pop, hip-hop, electronic, etc.), eight different stages, endless food stands, and the most beautiful scenery with the Chicago Skyline on one side and Lake Michigan on the other side, make Lollapalooza one of the most powerful stages in the world. The line-up for this year includes The Weeknd, Bruno Mars, Jack White, Arctic Monkeys, The National, and many more. For tickets and more info follow the link: https://bit.ly/2erRyWP
Arise Music Festival (August 3 to 5. Sunrise Ranch, Loveland, Colorado)
This festival is best described as a movement, where yoga, art installations, workshops, performances, sustainability, social responsibility merge with tons of music for 3 days in the mountain valley of Colorado. An eclectic line up with some reggae, EDM, and folk. A huge variety of organic food in food trucks. And the best part is that every ticket sold funds a tree planting and honestly, in Nerdify, we think this only reason is enough to go there! Here you can get more info: https://bit.ly/1OltGyI
Outside Lands (August 10 to 12. San Francisco, California)
Food, wine, beer and all the sights surrounding the San Francisco area, make this festival really unique. Every August the Golden Gate Park turns into one of the biggest music events of the West Coast. With artists such as Janet Jackson, Florence and the Machine and  The Weeknd, this year Outside Lands will make a lot of people very happy. Get all the info for this one here: https://bit.ly/2odMU3r
Mutek (August 22 to 26. Montreal, Canada)
Mutek is listed in Nerdify reviews for a reason. This multicultural and international festival sets place the Musée d'art contemporain de Montréal, unifying electronic music and audiovisual performances. The splendid female artist is the one in charge of this year's line-up. For more information click here: https://bit.ly/2teDLfa
Burning Man (August 26 to September 3. Black Rock, Nevada)
Nerdify reviews Burning Man as well, though many people will not consider it as the one dedicated to music. We needed to include it in the coolest festivals because it is indeed one of the coolest! It sets up in an inhabited part of the Nevada desert that transforms into the Black Rock City for the next 7 days. A place where people are the part of an artistic community, surrounded by futuristic sculptures and surreal art, everything in the festival comes alive when the last minute surprised DJ starts to play. It ends with burning THE man. More info: https://bit.ly/2ppRVJe
Pilgrimage Music & Cultural Festival  (September 22 and 23. Franklin, Tennessee)
With a 3-year history, this festival has already gained a fame of the place to find all the best bands in every genre on its 6 stages: rock'n'roll, country, bluegrass, jazz, indie, gospel, pop, and blues. Its creators have thought every single aspect through to make this festival the best experience ever – everything is kept on the highest level of performance.  This year's line-up includes Lionel Richie, Dave Matthews and Tim Reynolds, Jack White, and many more. Check all artists here: https://bit.ly/2ywqsM5
We admit, there's a great number of music festivals all the year round, so probably these Nerdify reviews are just a start. We will definitely have to post similar entries for the other season's music fests. But for now, summer is the sunny season that's just too perfect to enjoy music outdoors all day and all night long! So go ahead and start filling the agenda!