Nerdify Reviews: Best Websites for Online Learning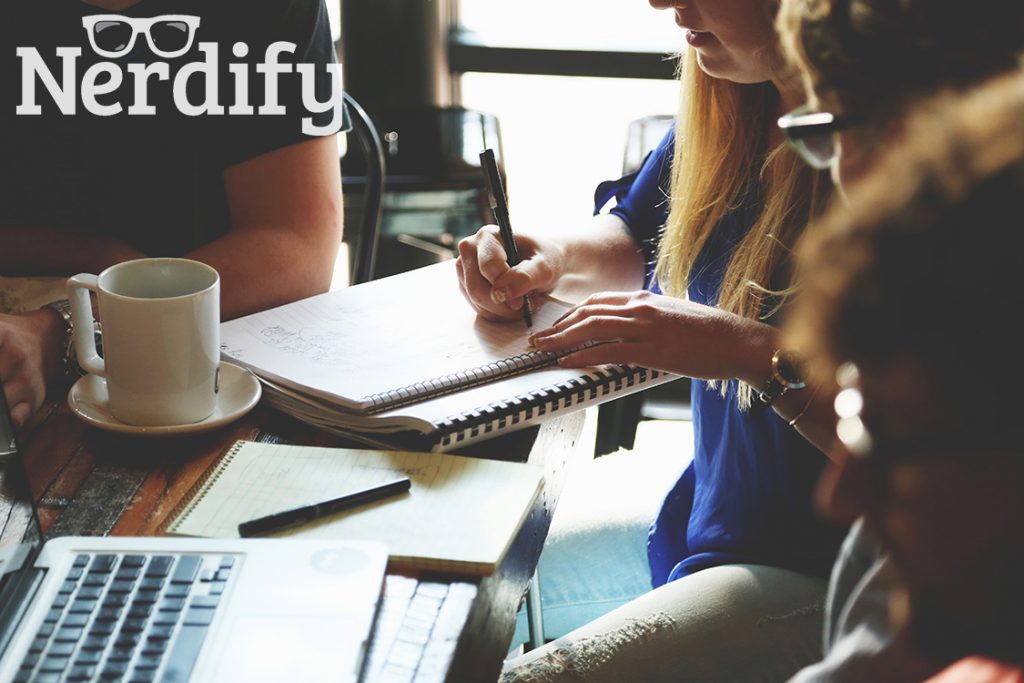 In this digital age of ours, more of us are starting to avoid conventional colleges in favor of studying online. But with hundreds of platforms available to complete a full course or supplement your studies it can be difficult to know where to spend your dollars and pursue that vital education.
At Nerdify we are passionate about making education available and obtainable to everybody, which is why we asked our Personal Nerds to extensively review different platforms, apps and websites that are available and tell us which they think are the best.
Taking into account student feedback, personal experience and customer reviews, Nerdify are happy to present (in no particular order) some of our favorite destinations for online learning!
Coursera
The Personal Nerds at Nerdify speak very highly of Coursera, and the educational platform comes with great reviews and feedback from students too. Faculties from elite universities all over the world have courses on Coursera and they're often very affordable too, with funding sometimes offered to the right students.
Coursera offers both short courses and even whole degrees can be completed there. Our Personal Nerds are especially impressed by the fact that elite universities like Stanford collaborate with the platform. In short, a great platform with loads of variety and options and its affordability means Coursera is bringing education to basically everyone.
Udemy
Based on reviews from students and educators using the platform, Coursera's closest competitor Udemy is considered to be a cheaper and less impressive option, albeit similar. Udemy does impress students however with a slightly larger selection of short, cheap (or even free) courses, which can be very attractive for people wanting to get some extra, quick training on WordPress of Microsoft Excel, for example. Keep in mind that Udemy doesn't usually offer certificates or diplomas upon completion of a course, while Coursera often does.
Duolingo
Smartphones and tablets have made obtaining certain types of information easier and getting a good education more obtainable. There has also been an explosion of language-learning apps too, which has seen the sales of language-related books take a sharp dive.
In a competitive field however, Duoligno still reigns supreme with over 150 million users around the world. As of November 2016, the language-learning app offers 68 different language courses across 23 languages, with 22 additional courses in development. The app is available on iOS, Android and Windows 8 and 10 operating systems. Our Nerds love this app and it comes highly recommended from us all at Nerdify!
Memrise
Memrise operates in the same sphere as Duolingo but with a slightly different approach, using memory techniques and entertaining content to make learning the language a bit more fun. Duolingo, in comparison, has been called more academic a little less immersive and fun. But Memrise can also boast of a much bigger selection of modules with 150 courses across 25 different languages. There's a bunch of other stuff you can study with the app also, though. Memrise doesn't only limit itself to languages and you can do crash courses in everything from different breeds of cats to international relations and history!
EdX
EdX is a very specific platform where you can expect to get some good education and acquire some very useful knowledge, which isn't surprising considering it was founded in 2012 by guys from MIT and Harvard and the platform now works with the likes of Berkeley and Columbia too.
Featuring a broad range of courses that mostly fall into science and technical categories, students will welcome the self-paced timing of the classes and the freedom to pick when you engage with the educational content. Videos and game labs form a vital part of the courses which usually end in obtaining a certificate (for an extra small fee.)
Udacity
According to our IT Nerds and reviews from customers and students, Udacity is the place for you if you're interested in computer science and programming. Hardly surprising considering this platform has corporate partners like Google, AT&T and Facebook. Other than IT and programming however, the variety on offer is pretty limited but computer nerds should definitely apply!
And there we have it, some of the best options currently available for learners who are looking to take their studies online, as selected by Nerdify's Personal Nerds. Good luck with your studies!