Nerdify Reviews: 3 Best Recipes for a Movie Night from Nerds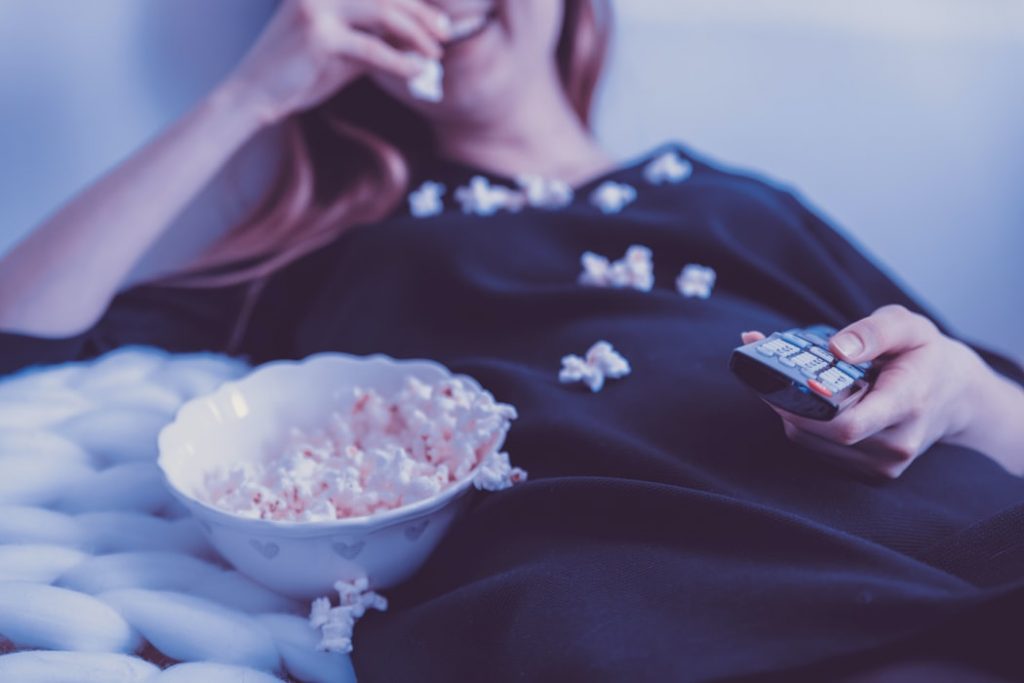 If you are tired of popcorn and do not fancy an idea of filling a large bowl with cereals as you get ready for a movie night, you are at the right time and place. It is time to bring in some variety that will not only make an evening memorable but will keep your friends begging for more! Our beloved Nerds shared their favorite recipes and we picked three most lovable by our team. Regardless if you have some cooking skills or not, these great recipes are a good place to start and finally exchange boring snacks for something more special!
Stuffed Pizza Cones
It is a good fit for the times when your pizza's topping gives in to gravity and leaves you with a greased slab of pizza base and the missed movie lines. For the night that will include four people, you will need:
– 1 sheet of round pizza dough
– Grated cheese
– Pizza sauce
– Onions
– Pepper
– Pepperoni slices
Fold the paper in half across its width, then fold it again the same way to form a rectangle. Take one of the corners on the length of the folded paper and fold it across to the other long side, so you have a trapezium. Now take the free corner and fold the paperback on itself, so it forms a kite shape. Press the paper into a cone and fold the corners sticking out at the top inside of it. Wrap the cone in baking parchment. Make four of them.
Cut the pizza dough crossways into four identical portions. Roll each piece around a paper cone. Then, stand the cones upside down on a baking tray and bake it for 20 minutes at 360°F. Once they cool down a little, remove the paper cones.
Filling the cone can be set up in the right way up in a glass. Start with a small amount of cheese, add a tablespoon of pizza sauce, onion slices, chop some pepper, and add pepperoni slices. Even more cheese on top is always welcome. Bake the cones for another 5 minutes at 360°F. Yummy!
Ice-Cream Bites
15 portions will require:
– Ice-cream, any flavor, softened
– 2 cups of chocolate chips (about 350 g)
– ½ cup of coconut oil (120 mL). It's better to use refined for a neutral taste
– ⅓ cup of crispy rice cereal (10 g)
Spread out softened ice cream on a wax paper-lined baking tray. Cover it with wax paper and press down to evenly spread and smooth. Freeze overnight. Remove ice cream from the tray, peel off the wax paper and cut into bite-size squares. Return to the freezer until ready to dip.
Microwave 2 cups (350 g) of chocolate chips with ½ cup (100 grams) coconut oil for 90 seconds, stopping to stir every 30, until melted and smooth. Allow the chocolate mixture to reach room temperature. Mix in rice cereal. Coat ice cream cubes in chocolate mixture and place them in a freezer to harden up.

Lemongrass Iced Tea
For those who prefer non-alcohol refreshing drinks, this movie night cocktail will be a great choice. You will need:
– 4 cups chamomile tea
– 2 cups lemon juice
– 1/2 cup lime juice
– 1/2 cup sugar
– Whole lemongrass
You have to work faster than usual to combine the tea, fruit juice, and sugar in a large pitcher. Once done, add the whole lemongrass and let the mixture stay in the fridge for several hours. Remove the lemongrass before serving.
Pour the drink over a fancy cup filled with the ice cubes. It will not only be a great refreshment but will fill you with the energy to stay awake and focused all through the movie night!
Enjoy your night with recipes from Nerdify 🙂