How does it all work?
It's easier than you think!
Contact us via Facebook Messenger or leave us your phone number and we'll message you first.

Tell us what you need help with and chat to one of our lovely operators.

Watch a short YouTube video while we search for a Nerd to help you out.

We send you info about the Nerd, price explanation and the payment link.

Make the payment through PayPal or Stripe.

We'll text you as soon as request is completed by the Nerd.

Check your email for more details such as Nerd recommendations or receipts of physical goods you have requested.
How do you guys generate prices?
All of our prices depend on the time it will take a Nerd to complete your request. We get a quote from a Nerd and charge a small 5% commission on top of that. The price we quote you already includes our small fee. We will always give you the price estimate before we start doing any work
What kind of things can Nerdify do?
Order books for you
Book study rooms
Find a top talented Nerd to edit and proofread your paper
Arrange tutoring sessions with Nerds
Find a Nerd to write a movie or book summary
Search for notes or online classes on a specific topic
Have a different college-related task? Just message us and we'll help you out:)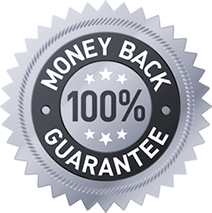 What are the guarantees?
All our clients deserve to get the best Nerdify experience! We have 100% money back guarantee in case you think the Nerd we have found didn't meet your initial requirements. For more information please look at our Terms of Use
What do our clients say about
their Nerdify experience?
Amazing service!

Pure magic, nothing to add. They will always help when you need them. Thanks to Nerdify I have some time to sleep!

Very personalised touch

Its really reassuring to find a company that can still preserve a very personalised touch of their services. And the reply time is like just 2 minutes. How do they do that?

Simple, fast and reliable!

These guys are always helpful! And it's super-convenient to get in touch with them - simple texting. What I like more is that they always understand everything well and it takes me seconds to explain everything. And they're really nice nerdifriends.

Easy, quick and professional service

I love that I always can text them and there will be a real person answering in a few minutes. It is like talking to a friend, who is smart and willing to help. Thank you nerds, you saved me many times!
The sooner you get in touch,
the sooner we will help!
Don't have Facebook? No worries!
Just tell us your phone number and we will text you from 77467 right away!