Stay Tuned For New Articles!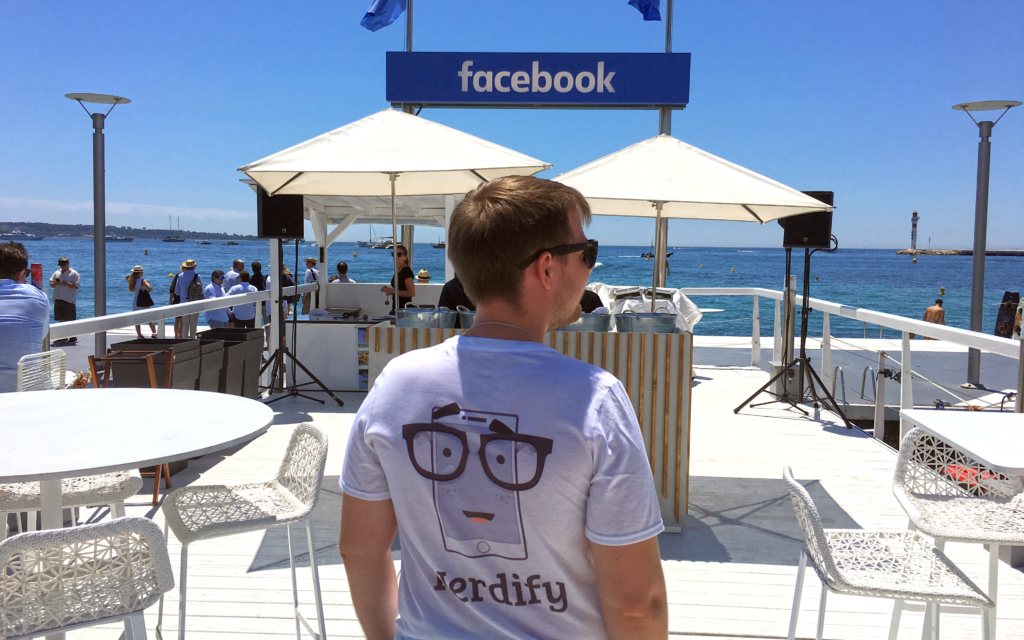 Need help with your tasks?
Connect to an expert Personal Nerd!
find nerd
Related posts you may like
October 18, 2022

While students certainly work hard in high school, adjusting to the college workflow can be quite challenging for first-year students. Even when students learn to adapt to the heavy course loads typical of a university, as their academic career progresses into their junior and senior years, their classes become more challenging. To help students old and new deal with feeling overwhelmed, our Nerdify reviews experts have some advice below.

1. Plan Ahead

One way to make sure that you don't have a last-minute panic about assignments you had forgotten were due is to organize all of your work well in advance. You can even start mapping out your semester during syllabus week, as professors will often give schedules noting when the big tests, assignments, and essays occur. Be sure to mark down the days of midterms and finals too, as those all happen in the same week and can accidentally be forgotten. Even if you have some of the same assignments due week-to-week, it's still wise, say Nerdify reviews experts, to put them on your calendar so you remember them.

2. Be Realistic About Your Availability

Relating to planning ahead, it's important that you are truthful with yourself about how much you can do in a day. We can quickly become overly ambitious by cramming too much in our days, falling victim to the "planning fallacy." That is the psychological term for the cognitive bias we have in thinking tasks will take less time than they will actually require, leading us to snowball into falling behind as we run out of time in the day. It's good to block out your day in your schedule, but you'll need to think carefully about how much time it will take to get the work done that needs to be accomplished. A great way to find out how long a task will take is to time yourself the next time you complete a similar assignment, as you can use it to gauge how future projects will go, state Nerdify reviews experts.

3. Make Sure to Sleep Properly

One of the worst cycles to get into as a college student is to chronically undersleep. This might start from you not getting enough work done during the day and needing to study late into the evening, while still necessitating getting up early the next day. Since you're tired the next day, you won't be nearly as productive as you could otherwise be, so then you stay up late again trying to catch up. While it's best to avoid this cycle altogether, realizing you're getting trapped in it before it becomes a habit is essential, as many Reddit users state they can sometimes repeat this behavior for an entire semester. Be gentle with yourself and realize that you deserve sleep, no matter how productive you were or weren't that day—learning that it will actually help you work better in the long run.

4. Get Moving

When you're in the midst of panicking about deadlines, the idea of working out is probably one of the last things on your mind. As much as Reddit users hate to admit it, they, and science, find that exercise is an incredible stress reliever. Getting your heart pumping releases endorphins, which can help greatly improve your mood, and even help those with mental health problems like depression, anxiety, and attention deficit disorder (ADHD). Exercising in some way, whether that's hitting the gym or just walking around, allows your mind to relax, as you don't need to actively focus like you would reading, writing, solving math problems, etc. Stepping and getting a breath of fresh air allows your mind to rejuvenate, and you'll be able to return to your work with a renewed perspective.

5. Chew Gum

No, really. Believe it or not, our Nerdify reviews team knows that chewing gum has been scientifically proven to help with anxiety and stress. When stressed, your brain makes your body act like it is in physical danger, even if the only actual "danger" is getting a bad grade. Reddit users remark that the act of chewing gum is like eating, and evolutionarily speaking it would make no sense to eat during life-or-death situations, so snaking on gum tricks your brain into thinking that you're not actually in danger. Additionally, chewing gum increases the blood flow and oxygen in your brain, allowing you to think more clearly. Studies have shown, says Nerdify reviews team, that chewing gum can not only help you relieve stress before and after exams, but it will also aid your performance by helping your memory and recall of information.

July 28, 2023

Being a college student can be incredibly demanding. Between academics, extracurricular activities, and social life, it's crucial to maintain focus for success in all areas of your busy schedule. But rather than hitting the energy drinks section at your local convenience store, ensure you're providing proper fuel for your brain. Nerdify Reviews experts prepared a list of four fantastic brain foods that will boost your energy and provide essential nutrients to keep you focused and energized.

Nerdify Reviews What are Brain Foods and Why are They Important

Eating the right foods can significantly impact your brain function and overall cognitive health. Known as "brain foods," certain foods are rich in nutrients that can help protect and nourish your brain. For example, foods high in omega-3 fatty acids, like salmon and walnuts, are great for improving memory and reducing the risk of Alzheimer's disease. Other brain-boosting foods include blueberries, which are packed with antioxidants that protect against stress and inflammation, and leafy greens like kale and spinach, which are rich in vitamins and minerals that support brain health. Incorporating more brain foods into your diet can give your brain the fuel it needs to function at its best.

Nerdify Reviews How do Brain Foods Help You Focus

In today's fast-paced world, maintaining focus can sometimes be a challenge. Fortunately, certain foods can help keep our brains sharp and focused. Blueberries are one example of brain food that contains flavonoids that can improve memory and concentration. Nuts like almonds and walnuts provide vitamin E and omega-3 fatty acids, enhancing cognitive abilities. Leafy greens, like spinach and kale, contain antioxidants that protect the brain cells from damage. Lastly, fatty fish like salmon and tuna are high in omega-3s, which can improve brain function and decrease inflammation. Incorporating these brain foods into your daily diet could improve focus and productivity.

1. Omega-3 Fatty Acids 

Omega-3 fatty acids are polyunsaturated fat that our bodies need but can't produce independently. Instead, we have to get these essential fatty acids from our food. The benefits of omega-3s are numerous and well-documented – they can help reduce inflammation, improve brain health, and lower the risk of chronic diseases like heart disease and cancer. Not all omega-3s are created equal, however. The most beneficial types of omega-3s are EPA and DHA, which are found in fatty fish like salmon, and supplements like fish oil capsules. If you're looking to boost your intake of these important nutrients, adding omega-3-rich foods or supplements to your diet is worth considering.

2. Nuts and Seeds 

Nuts and seeds are not just delicious additions to snacks and meals. Their various health benefits make them a must-have in any diet. From almonds to pistachios, these tasty treats are packed with nutrients such as protein, fiber, antioxidants, and healthy fats that help keep you feeling full and satisfied. They're also known to promote heart health, boost brain function, and help regulate blood sugar levels. Not only are they great for your body, but nuts and seeds are also incredibly versatile and can add crunch and flavor to various dishes. So next time you're looking for a nutritious and tasty snack, reach for a handful of nuts or seeds and reap the many benefits they offer!

3. Whole Grains 

Incorporating whole grains into your diet is an intelligent choice when it comes to eating healthy. Compared to refined grains, whole grains contain all three parts of the grain kernel, including the bran, germ, and endosperm, which means they offer higher fiber, protein, vitamins, and minerals. This nutrient-rich profile has been linked to numerous health benefits, including a reduced risk for heart disease, diabetes, and certain cancers. So if you want to change your diet, consider swapping out white bread, pasta, and rice for whole-grain options like quinoa, brown rice, and whole-wheat bread. Your body will thank you for it!

4. Dark Leafy Greens 

Dark leafy greens are a beloved staple in the world of healthy eating and for good reason. Rich in vitamins A, C, E, and K, they provide a powerhouse of nutrients in every bite. These dark-hued veggies are delicious and packed with health benefits, from spinach to kale to collard greens and beyond. They have been linked to reduced risk of chronic diseases and improved immune function. So if you want to add something extra to your diet, consider incorporating some dark leafy greens into your meals. Your body (and taste buds) will thank you.

Nerdify Reviews How to Include Brain-Boosting Foods for Students in Your Diet 

Eating a balanced diet is essential for good health, but sometimes it can be challenging to incorporate certain foods into your meals. Here are some suggestions for including commonly overlooked foods in your diet to make things easier. For leafy greens like spinach or kale, add them to smoothies or mix them with your favorite pasta dish. Nuts and seeds can be great snacks or added to salads or oatmeal for a nutrient boost. Fish is an excellent source of protein and healthy fats – try baking or grilling salmon with some lemon and herbs for a delicious and nutritious dinner. Lastly, remember the importance of fruits and vegetables – try to aim for various colors to get all the nutrients your body needs. With some creativity, it's easy to incorporate these foods into your diet for a healthier and happier you. 

In Conclusion

Remember: investing in good nutrition now can pay off in spades when it comes to increasing mental clarity!  So don't forget to eat those brain foods and make tomorrow brighter than ever! 

For more information on how students today can stay organized, focused, and energized while pursuing higher education goals – head over to the website's blog for more college-related information.

March 2, 2020

As the spring break is around the corner, the Nerdify reviews decided to compile a list of five unconventional ideas to keep you inspired. Yes, we may talk of classic tips that you know well, but we approach them in a different way! Regardless of whether your time is short or funds are limited, there are always things that can become a positive change in your life and in the lives of other people. Think about what motivates you to do better, remember what you wanted to accomplish, pay attention to all the interesting offers, and, most importantly, have fun and keep smiling!

Travel.

Even though it may sound boring and quite conventional, do not be too quick to judge as it is always possible to explore all the interesting local things and the places you have never visited. If you are majoring in Journalism, think about how the problems in your community can be covered in a special way. If you like history, visit all these old places, learn about architecture and old customs. Now if you can travel abroad, take your chance to learn about unique cultures. Be polite, patient, and do not forget to take lots of pictures!

Learn Another Language.

Good things come free and, luckily, it is also the case with learning a foreign language. There are many free courses that are available for both novice and intermediate learners. If joining a course is not your cup of tea (or coffee!), think about installing an application that helps to learn words by picture cards. It takes about 15 minutes a day, yet it helps you to learn unknown words. Once things get better, joining a course does not seem that frightening! Some of us at Nerdify reviews also found it helpful to join relevant social media groups where people from different lands try to help each other by typing or video calls. Make new friends and open doors to exciting, new things!

Charity & Community Work.

We all know about spring break community work that also helps to earn a little bit, yet this time we thought about doing something on your own. Organize a bakery sale or collect old items from the locals that they no longer need to create a little museum of American (or any other) history and culture. If you are visiting your remote relatives, ask them about important personalities in their town or the countryside. Start with a project and tell your friends and college mates about what you have discovered. After all, it is much more interesting than heading over to Wikipedia entry! Now if you still need some help to organize something, join the local Scouts team and ask them about what kind of help or supervising they may need. Being an influence for young people is truly important as we always learn from children and create special bonds that help us to become more sincere, open, and happier!

Music & Sports.

We all have our favorite past times that suffer due to lack of time. It may be music, sports, drawing, singing, being a part of the local theater or whatever else. As the spring break arrives, take your time to make another leap to success. It is your life and your time, so take each chance to do something that brings you joy and inspires you to walk an extra mile. If you always wanted to learn how to play your Dad's old guitar, visit the local music shop and ask around about who may give you a lesson. The same goes for sports. Spend more time outside – ask your friends and the family to organize a ball game where both young and old can participate. Even such geeks as we are at Nerdify reviews plan to spend our precious spring breaks competing with each other.

Write a Story or Draw a Picture.

The last idea that we want to offer is truly unconventional. Did you ever try to write a story or draw a picture? Even the brightest among Nerdify reviews have tried to write a story with a strong plot and found it quite difficult to accomplish. Although most of us have a blog and an Instagram feed, it is not the same! Start with a list of characters, then come up with a subject and make an introduction. It can be something little and funny, yet do your best to get things finished or at least reach a logical point where you can stop. Now if we talk about drawing a picture, look up the basic ideas online and see if you can start with simple things first. If the weather is especially bad and you have seen all the latest movies, such activities become a good alternative.