Stay Tuned For New Articles!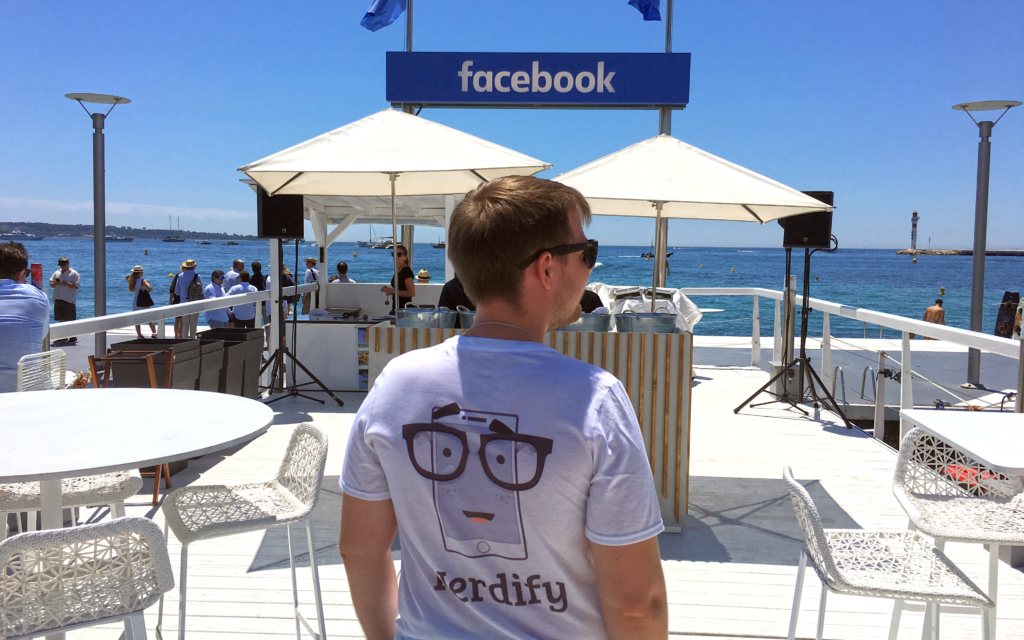 Need help with your tasks?
Connect to an expert Personal Nerd!
find nerd
Related posts you may like
March 9, 2020

Campus conflicts are just as common these days as the fights with demanding college professors who ask for assignment revisions or better concentration. While most of us cannot choose who to share the campus room with, there are ways to get things better with the simple tricks that will always help you in life. Even if there are two different or opposite personalities, it is still possible to avoid conflict's escalation and live in peace.
As the Nerdify reviews team always points out, the key is to work on personal social skills and learn how to voice an opinion while listening to others.

Writing Down Your Demands.

Every conflict always has its root cause and a list of demands from each side. For example, you may get irritated because your roommate takes your leather jacket or fails to keep the room tidy. Likewise, he or she may hate rap music that you enjoy so much. It sounds like an issue where no party will ever give in. Start with a list of demands and what you see as a problem. Write it down and share it. Now think of possible solutions list by writing it down again. This way you may avoid talking to each other, yet seek a compromise.

Mediation.

This term is a foundation of conflict resolution and represents an important technique where a third neutral party becomes involved. It is a person who does not take sides, yet tries to bring conflicting sides towards resolution by letting them speak out. It can be a friend, a course counselor or even a professional in the field. The vital side of mediation is that it does not cost much, keeps the privacy intact, and never takes long to find a solution.

Responsibilities List.

Our cooperation practice for Nerdify reviews has taught us an important lesson about shared responsibilities. This way we avoid complaints or getting something left undone. It works the same way with the college conflicts. Create a list of responsibilities for the day of the week or things that you do better like cooking or cleaning or even finding a list of movies to watch. If something looks troublesome, give your friend an hour to listen to music or play guitar, while you also receive an hour for chatting with that boyfriend or a girlfriend of yours in private.

Teamwork and Community.

A reason why our Nerdify reviews never take long to get published is the dedication to teamwork and a great sense of community. College life is all about cooperation and the rule applies to campus life as well. If there are any team projects for the course, let the professor know that you want to work with your roommate, so you can always discuss it later. They may think that you are cross with each other, yet it will prove otherwise and make them smile. If there is some community service that one of you is involved in, join it as well to show that you care or offer to be a spectator at the college football game.

When to Ring a Bell.

Unfortunately, there are grim cases of college bullying or even harassment. Such conflicts should be reported immediately with the professional involvement of college officials or even healthcare specialists. There may be trouble at home or excessive stress that your roommate is dealing with yet fails to ask for help and expresses it in a rude behavior or even violence. If you find yourself in such a situation, it is time to ring a bell and talk to a trusted person. Always remain sensitive and voice your concerns with as much confidentiality as you can. Most colleges offer professional help, so consider it as an option.

A Word of Wisdom From The Nerdify Reviews

College life is a time when we all feel homesick and lost. Even though we finally gain independence and have no one to tell us what is right, things still feel awkward. When we are left on our own on a college campus, it may feel like everything and everyone is against us. In truth, it is very far from the truth as it is only stress and a demanding environment that make us feel this way. Since the only object of emotional release is a single person or those who share our college room, it is no wonder that some conflicts may occur. We all are used to a certain way of life, yet it is our differences that make this world so beautiful and force us to appreciate who we are. Listen to others, learn to be patient, and see what skills help people to feel confident and get on with others. It is a much more important lesson that no degree will ever offer!

October 10, 2019

Hey-hey, Nerdify reviews are here again! Taking a look through the books that proudly became the bestsellers in 2019, it becomes obvious that people seek for something that could inspire them and grant a little bit more freedom. It is no wonder as we live in the age of technology where the vast amount of information and the news make it quite challenging to find a clue. The books, especially if they are motivational, become a good source of answers to the questions that worry us all. Take your time to check out several examples that Nerdify reviews team has picked for your enjoyment and inspiration!

Becoming by Michelle Obama

A beautiful memoir of Michelle Obama is a poignant reflection and storytelling that goes beyond the role of the first African American lady in the United States history to make the White House welcoming and more open than ever. It is a book that tells of motherhood and work, growing up in the south of Chicago, and taking a great responsibility with a rare degree of honesty and passion. Unlike typical memoir books, "Becoming" is told in a beautiful and accessible language that most of us can relate to. Reading this book is like talking to an old friend because the narration is very personal, inspirational, and powerful.

Where The Crawdads Sing by Delia Owens

If you feel like solving a mystery, feel how the love unfolds in a truly beautiful way, and see the breathtaking landscapes with the help of imagination, this book will keep you locked in its world. There is something haunting and unique as one crosses another chapter and waits to find out what comes next. It teaches how to trust prior knowledge and instincts, how to cope with the truths revealed, and learn to live again. The book feels fresh and lyrical! There is a mystery on every page, yet in the end, it is only the love that remains the same despite the loss, desolation, and despair.

Unfreedom of The Press by Mark R. Levin

A beautiful book by Mark Levin of the Fox News fame is a great read for everyone because we all receive information daily and wonder about why it is exactly this way. The book surprisingly reveals that it is not the government that oppresses the press, but the limitations that journalists create on their own. There is fear to tell the truth because of lack of courage, group thinking, bias, stereotypes, the dangers of propaganda, and the fake news. What makes this book so powerful and popular is the fact that it is told by the one who has been inside the system for years and now wants to share the truth with the world.

It's Not Supposed to Be This Way: Finding Unexpected Strength When Disappointments Leave You Shattered by Lysa TerKeurst

A great read not only for the Christian people but for anyone who wants to find an inner strength again and find out about why there are ups and downs and how most challenges can be handled. A very honest book that not only helps to feel better but also shows how to encourage a friend and be there for the ones we love. The author shows rare kindness and patience, which helps to deliver a powerful message – share the love, never give up, and be there for others!

12 Rules for Life: An Antidote to Chaos by Jordan B. Peterson

We wholeheartedly recommend this book for the students because it is like a guide through all the college life and homework struggles. Written by Canadian clinical psychologist and professor, it discusses the daily issues we all face, including ethics, time management, stress, anger, talking to friends, the ways how to deal with unfair university professors, and much more. It also explains how to act in complex situations when it is hard to reject an offer or choose between two people. These are not really obligatory rules for life, but helpful tips that will make your life a much better experience!

Educated: A Memoir by Tara Westover

A powerful story that will resonate with anyone who will start reading this great memoir. It speaks about the power of education and how it changes the way one percepts the world and the others. Starting from the author's childhood, it tells about how the same things can be helpful and damaging if taken wrong. This book is a great reminder that tells us to stop once in a while and appreciate what we already have. It is about striving for education and sharing it with others! Recommended read for the students!

The Four Agreements: A Practical Guide to Personal Freedom (A Toltec Wisdom Book) by Don Miguel Ruiz

Do you want to achieve freedom, happiness, peace of mind, and go beyond personal limitations? If you do, this book is a great friend and a history lesson, telling of ancient wisdom in a truly beautiful and sincere way. There is no need to feel isolated and sad when you can be there for others and inspire people to follow their dreams! Do yourself a favor, get this book, and your life will shine with the new colors and joy!

Enjoy your time,

Nerdify Reviews team

April 14, 2021

We have done quite a research at Nerdify reviews before we came to the conclusion that your room has to be inspiring and just feel right for you without being irritating. If you would like to turn it into some Star Trek museum, then be it because if it lets you do better, then you simply have to! Still, it is also important to focus on such elements as good furniture, bookshelves, and the amount of natural light that you have in the room. If it is possible, try to make the most necessary objects reachable even if your space is limited (which is often the case!).

1. Provide Yourself With Enough Space To Move Around. Even if you just plan to sit at your desk and study, it is still vital to think about removing all the unnecessary objects and furniture to let yourself feel free and do some stretching without breaking something by accident! According to our experts at Nerdify reviews, most of us have our rooms so cluttered that even a bit of clever organization and sorting will help you to feel different. Start with a comfortable space position that you need to sit around and move or get up to take a look outside if you have a window nearby. Likewise, if you want to reach out for some books, they have to be within your hand's reach.

2. The Desk Matters. It is one of the most challenging parts because some of us like those big desks that can fit it all while the others will prefer something accurate and compact to fit your laptop only. Our experts at Nerdify reviews recommend taking time as you choose one (if you feel that you need a change). The most important is to have enough leg space and choose it according to the chair that you have. You should consider the height and the design matters as well since you do not want to get lost in something contrasting. Make sure that your desk has enough space for your phone and the charger nearby so you do not have to look for it in the middle of an important video conference. Likewise, have some space for the books or implement the shelves!

3. The Shelves or Storage Tips. Think about what kind of objects you would like to keep in your room. If you have lots of books to work with, consider good wall shelves that can store your favorite books in order. It is good to divide those that you like to read in your spare time and those that you need for your studies. Do not forget about keeping some secure cabinet as well to store your bank account information and anything that must not be seen by anyone except you. Think about where to place your printer and scanner in case you have them in your room. Finally, do not forget about a safe spot for a musical instrument like a guitar or even a small keyboard.

4. Some Space To Interact With Your Friends. Without a doubt, we all need some space for meeting with our friends or just to sit and have some peace. Even if you just need to discuss things privately, your room has to include a comfortable seating arrangement that can be either a simple soft couch or an L-shaped solution that can fit up to three persons. Of course, you can get by with up to four small chairs and a coffee table, yet it is not always possible in terms of space. Think about the furniture that you can collapse when it is not used! When you have some space for those cozy moments, you will feel much better when you study!

5. The light is a crucial aspect of your room! If you can have more sunlight coming through your window, it will always enhance your studies. Sufficient lighting instantly creates a positive, optimistic vibe! Alternatively, you can use USB-powered lights to add them to your desk or think about mirrors to increase the room space and have more light. Thinking about it, adding a personal touch!

The Most Famous Distractions

While you can make your study place almost ideal, there are still natural distractions like wishing to spend time on social media or watching the local cat chase the birds outside. Our Nerdify reviews team recommends allocating special time for studies with the help of an alarm clock to let you disconnect your phone (or keep it silent!) as you study. For those who cannot study without something in the background, you can think of some ambient or rhythmic music because it does help to keep you stay focused as your mind becomes more attentive!