Stay Tuned For New Articles!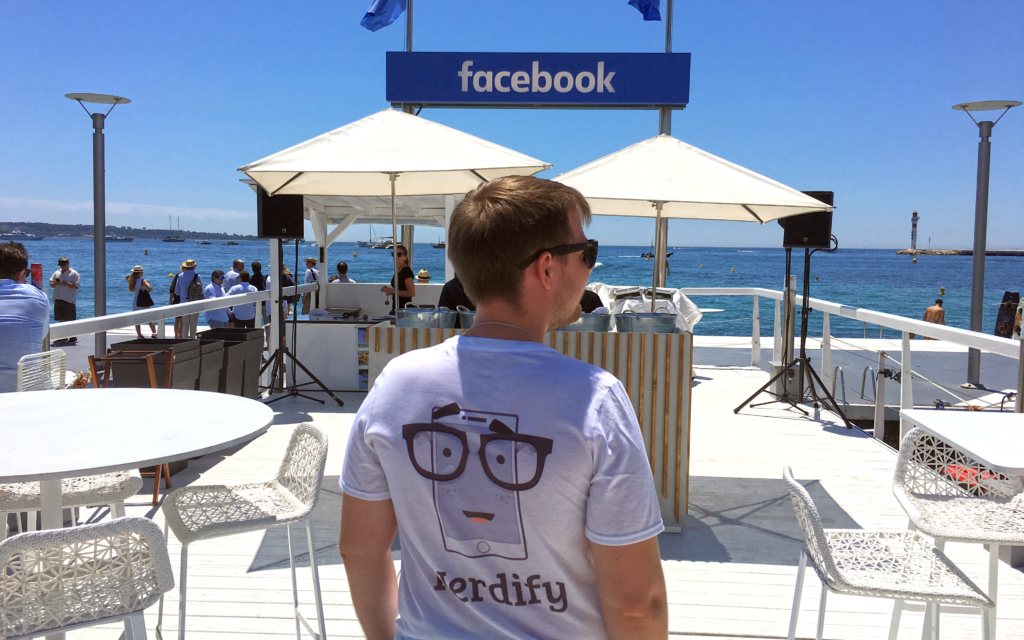 Need help with your tasks?
Connect to an expert Personal Nerd!
find nerd
Related posts you may like
April 14, 2021

We have done quite a research at Nerdify reviews before we came to the conclusion that your room has to be inspiring and just feel right for you without being irritating. If you would like to turn it into some Star Trek museum, then be it because if it lets you do better, then you simply have to! Still, it is also important to focus on such elements as good furniture, bookshelves, and the amount of natural light that you have in the room. If it is possible, try to make the most necessary objects reachable even if your space is limited (which is often the case!).

1. Provide Yourself With Enough Space To Move Around. Even if you just plan to sit at your desk and study, it is still vital to think about removing all the unnecessary objects and furniture to let yourself feel free and do some stretching without breaking something by accident! According to our experts at Nerdify reviews, most of us have our rooms so cluttered that even a bit of clever organization and sorting will help you to feel different. Start with a comfortable space position that you need to sit around and move or get up to take a look outside if you have a window nearby. Likewise, if you want to reach out for some books, they have to be within your hand's reach.

2. The Desk Matters. It is one of the most challenging parts because some of us like those big desks that can fit it all while the others will prefer something accurate and compact to fit your laptop only. Our experts at Nerdify reviews recommend taking time as you choose one (if you feel that you need a change). The most important is to have enough leg space and choose it according to the chair that you have. You should consider the height and the design matters as well since you do not want to get lost in something contrasting. Make sure that your desk has enough space for your phone and the charger nearby so you do not have to look for it in the middle of an important video conference. Likewise, have some space for the books or implement the shelves!

3. The Shelves or Storage Tips. Think about what kind of objects you would like to keep in your room. If you have lots of books to work with, consider good wall shelves that can store your favorite books in order. It is good to divide those that you like to read in your spare time and those that you need for your studies. Do not forget about keeping some secure cabinet as well to store your bank account information and anything that must not be seen by anyone except you. Think about where to place your printer and scanner in case you have them in your room. Finally, do not forget about a safe spot for a musical instrument like a guitar or even a small keyboard.

4. Some Space To Interact With Your Friends. Without a doubt, we all need some space for meeting with our friends or just to sit and have some peace. Even if you just need to discuss things privately, your room has to include a comfortable seating arrangement that can be either a simple soft couch or an L-shaped solution that can fit up to three persons. Of course, you can get by with up to four small chairs and a coffee table, yet it is not always possible in terms of space. Think about the furniture that you can collapse when it is not used! When you have some space for those cozy moments, you will feel much better when you study!

5. The light is a crucial aspect of your room! If you can have more sunlight coming through your window, it will always enhance your studies. Sufficient lighting instantly creates a positive, optimistic vibe! Alternatively, you can use USB-powered lights to add them to your desk or think about mirrors to increase the room space and have more light. Thinking about it, adding a personal touch!

The Most Famous Distractions

While you can make your study place almost ideal, there are still natural distractions like wishing to spend time on social media or watching the local cat chase the birds outside. Our Nerdify reviews team recommends allocating special time for studies with the help of an alarm clock to let you disconnect your phone (or keep it silent!) as you study. For those who cannot study without something in the background, you can think of some ambient or rhythmic music because it does help to keep you stay focused as your mind becomes more attentive!

September 26, 2019

Biopics are like a great history lesson and a unique chance to take a look inside the lives of famous people or historical figures. In most cases, there is always something most of us can relate to since there are events that are based upon real-life issues. Although there is a fair share of drama from time to time, biographical movies allow viewers to reconsider their opinions and see what they could have misunderstood. Discussing moral issues, social events, psychological struggles, and being famous, biopics offer something for everyone, therefore, they are definitely not to be missed! Nerdify reviews team has picked 5 top movies you'd definitely enjoy.

#5 Adrift (2018)

Who said that biopics have to be boring? Not Nerdify reviews team! There are actually recent examples that take the audience through amazing adventures and keep everyone almost breathless until the grand finale. "Adrift" is a heartbreaking true story of a couple fighting for survival through the damage and devastation caused by category 4 Hurricane Raymond. It is a story of the human spirit and the first love, a struggle to live and save the one you love the most. There are movies that are forgotten months after, but this one is a true story that will bring tears to your eyes and make you think about how precious and fragile our lives are.

#4 Outlaw King (2018)

Okay, now a little history lesson! A true storytelling of Robert the Bruce (played by Chris Pine), the King of Scotland, and one of the most prominent warriors and strategists who had the courage to step up against the English Empire and lead Scotland through the First War of Scottish Independence against England. There is a beautiful Scottish countryside, which brings a special magic to battle scenes and dialogues. It is a great journey that shows how both small and big battles matter. It deserves to be called "epic" because it feels like a time machine has been finally invented. There is a history lesson the way how it should be where you actually feel present there. If ever possible, do all you can to see it on the big screen in a movie theater because you will be glad you did!

#3 First Man (2018)

As some might have guessed, it is a story of Neil Armstrong (played by Ryan Gosling), the first man on the moon and the legendary space mission that changed the entire world. Still, it was far from being easy and took a lot to overcome the skeptics and those who believed that the mission was doomed to fail. Yes, it is filled with special effects and excellent cinematography, yet it shows that there is always a hard-working man behind each success and a team of people who actually believe in what they do. This biopic is a great role-model movie for people of all ages because it is a rare reminder that we all should follow our dreams and reach for the stars.

#2 Best of Enemies (2019)

Based on "The Best of Enemies: Race and Redemption in the New South" by Osha Gray Davidson, it is not going to be an easy biopic to see, yet it is a true story that should not be forgotten. It tells of a complex emotional opposition between civil rights activist Ann Atwater and C.P. Ellis, a local Ku Klux Klan leader. Taking place in Durham, North Carolina, it is not only a racial debate and a deeper look into desegregation but a frightening cry of injustice through American history. There is an important lesson reminding us all that racism is not something people are born with, but a habit man learns as one gets older.

#1 Bohemian Rhapsody (2018)

This movie is very special to Tim – one of our top performers and the person who suggested that Nerdify reviewed biopics in the first place. Without a doubt, one of the most famous and critically acclaimed recent biopics is "Bohemian Rhapsody", telling a story of Freddie Mercury and The Queen. Even if there are several issues that fans and musicians may not approve, it cannot be denied that this particular biopic tells a story of courage, hard work, dedication, and going against stereotypes. It shows that rock'n'roll life is not all about fancy cars, five-star hotels, and drinking every night. There are both ups and downs reflected in an honest way without exaggeration or hypocrisy. Even as the biopic was made, there were constant conflicts, which shows how much challenging it was to keep things honest. It is worth giving it a try, at least if only to see that one should never give up because the show must go on!

Even if there is too much homework to do and you do not feel like going out, smile to the world and remember that things will look much brighter if you do. Now bring on your friends, look through the notes not to miss any important deadlines and the payments, and embark on a wonderful journey through the biopic of your choice!

Always yours,

Nerdify Reviews team

December 29, 2017

It's been a hell of a year for Nerdify. We've helped a record number of students this year and we've doubled in size (hooray!). But the New Year is on the horizon… Which brings us to the question of how we can celebrate it? Certainly, most of us will be celebrating it with our friends and family, but what if you want to do something special this year?
We've created a list of five creative ways how you can celebrate this New Year, check it out, maybe there's something in this list that you may wanna try 😉

1. Visit real Santa

That means going to Finland. Yes, that's not exactly a half an hour ride from your house, but bear with me, there are lots of awesome things you can do once you get there.

Finland has a fantastic national travel-website that has already collected all the main adventures Finland is famous about:

* You can go on a husky ride through the snowy forest (one of our Nerds actually did that – said it's super cold, so make sure you bring warm clothes and some vodka with you. You gonna need it).
* You can check out beautiful auroras in the night sky (those are free of charge, thank you solar winds, yay!)
* You can go Gold panning (this is a perfect activity for kids – they get to collect their own GOLD, how cool is that?!).
* Cruise on an Icebreaker (and see real polar bears on little icebergs, oh… so cute 🙂
* And, obviously – see the real Santa Claus (that's what New Year is all about, right?)
And much more actually. In Finland, you truly feel special during the New Year. You indeed think that miracles can happen during this special night, it's absolutely magical.

2. Celebrate New Year following traditions from another country.

Just a few examples for you, of the crazy shenanigans people do across the world during the New Years Eve:

* In Burma people splash buckets of water on each other to "start New Year with a clean soul". They certainly can do that in Burma, because it is quite hot during the New Year. I suspect that wouldn't really work somewhere in Canada, now would it? 😉
* In Russia, people write their wishes on a piece of paper, then set it on fire in a glass. When only ashes remain – they pour champagne into the glass and drink it "bottoms up" before midnight. That way your wish will come true in the following year. For additional tips on how to "Party Like a Russian" we suggest you check out the Robbie Williams video-guide.
* In Italy, Argentina and Bolivia it is a common tradition to wear colorful underwear. It is believed that it will bring luck, love and prosperity to the one who's wearing either red, pink or yellow underwear 🙂 What can we say, those folks are definitely not boring 🙂
* In South Africa and Peru, people tend to get more violent. In Johannesburg, South Africa, it is common to throw old appliances out of the window. That way locals "step into the new year leaving old things behind". While in Peru it is common to have a fist fight with a person you have a grudge on. That way you can "wipe the slate clean" before the New Year.

Just make sure none of these local traditions get you in jail. As far as we can tell, no country has a tradition celebrating New Year's Eve in jail 🙂

3. Be real Santa Claus.

Why not create some miracles yourself? You can be the master of the night by putting on a Santa Claus costume and grabbing a red bag full of goodies. Better still – gather a group of like-minded crazy people who will do a flash mob of Santas in the center of the city. You can build a huge snowman and give away presents and sweets to passers-by or baking a cookie that's gonna crush the Guinness world record. Let your imagination go wild!

4. Outdoors

Being outdoors on the New Year's Eve is also exciting. Imagine skiing in the mountains during the night.. Isn't it magical? Alternatively, you can go full bananas and go camping in the forest. Greeting the New Year under the stars with a glass of champagne and a loved one. Romantic… but also quite chilly so make sure you have a heating pad with you or something. Getting a cold is not part of the plan here!

5. Do some charity-work

New Year is also a great time to think about those who are less fortunate than we are. What kind of a miracle would it be, if you could dress as a Santa and visit a local orphanage and give presents or sweets to the ones in need. Donate to the homeless shelter. Or visit a local animal shelter and adopt a puppy.

---

Remember, New Year is the time of miracles. It's the only time when the whole world is celebrating, so why not do something special this time? 😉

Nerdify will be back with you next year to continue doing what it does best – helping students achieve their academic goals all across the world. Merry Christmas and a Happy New year to you!