Nerdify Reviews 5 Reasons to Create a LinkedIn Profile During College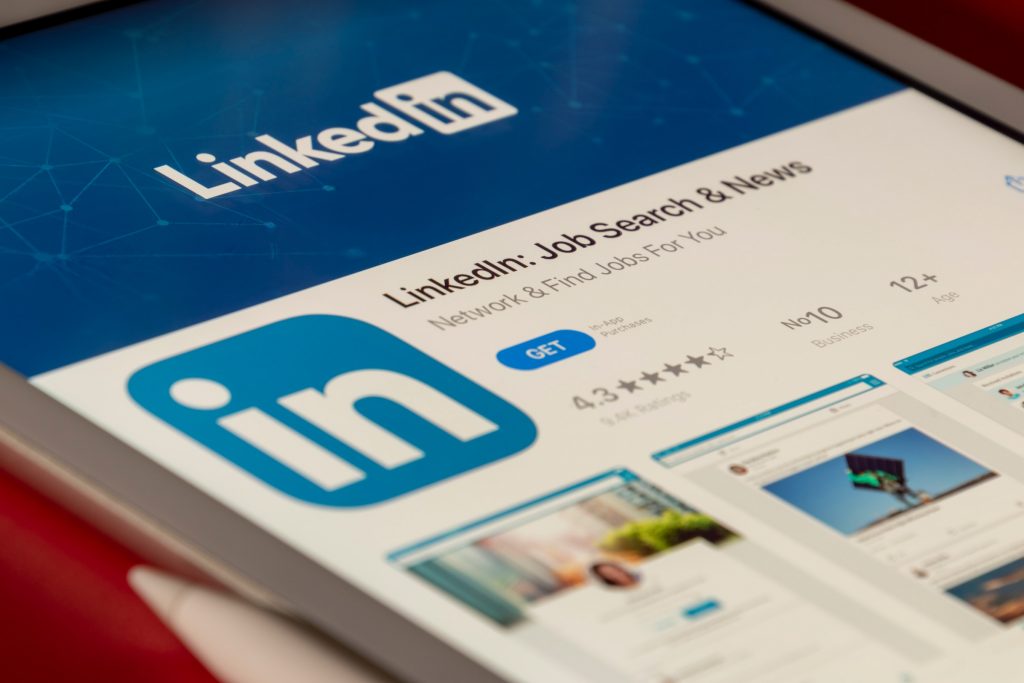 College is the transitional period when students move from childhood to adulthood. While this is true, there's another big transition students should make: jumpstarting their careers and developing strong professional networks. What better way to do that than by taking advantage of one of the world's most powerful networking tools, LinkedIn? Having a LinkedIn student profile on the site isn't just about avoiding awkward moments at conferences; far from it! In today's blog post, Nerdify Reviews experts will share five reasons why creating a LinkedIn profile while still in college can be incredibly beneficial.
1. Stay Connected with Classmates
LinkedIn is a great way to stay in touch with fellow students, both current and former, providing access to a wealth of opportunities for professional growth and personal development. By leveraging this tool, you can engage in meaningful conversations, stay up-to-date on industry trends, and share valuable insights with your peers. By staying connected with your fellow students, you open doors to new career paths, introduce potential collaborations and foster an enriching professional network. Take advantage of the chance to strengthen relationships through LinkedIn and use the full potential these connections can bring to your career journey. Don't wait until you've drifted apart. Take a look at these student LinkedIn profile examples if you aren't sure what you want yours to look like.
2. Get Discovered by Employers
In today's competitive job market, it's vital to utilize every resource available to enhance your chances of being discovered by potential employers. A well-crafted, professional LinkedIn profile is crucial in helping you stand out from the crowd. This powerful platform showcases your skills, experiences, and accomplishments to potential employers and connects you with an extensive network of professionals in your industry. By leveraging your LinkedIn profile effectively, you can create a strong personal brand, demonstrate your unique value propositions, and, ultimately, attract the attention of those employers seeking qualified and talented candidates like yourself. Take advantage of the vast opportunities that LinkedIn presents; invest time in building a compelling profile that reflects your professionalism and augments your chances of being discovered by the right employers. If you're unsure what to write in specialization in LinkedIn for students, check out this article by Kate Sitarz.
3. Take Advantage of Learning Opportunities
Embracing the myriad of learning opportunities available on LinkedIn can significantly broaden a student's knowledge base and pave the way for professional growth. The platform's rich selection of courses and webinars empowers students to explore new concepts, acquire practical skills, and gain valuable insights from industry leaders. By actively engaging in these learning experiences, students stay abreast of emerging trends and best practices and increase their competitiveness in today's dynamic job market. Similarly, participating in LinkedIn's learning opportunities fosters a culture of continuous learning, which is critical for long-term career success and personal development.
4. Network with Professionals
Building a solid network with professionals in your desired field presents many opportunities and insights for recent graduates seeking to immerse themselves in their chosen industry. By seeking out and joining appropriate groups, individuals can interact with professionals who can share practical perspectives and advice on aspects of the industry, such as trends, challenges, and opportunities for growth. Establishing relationships with professionals also provides opportunities to learn about potential job openings or collaborations, which can often be the decisive factor in securing your dream position. Also, networking with like-minded individuals grants exposure to different approaches and creative ideas, providing the opportunity to learn from others and keep a finger on the pulse of the ever-evolving world of your chosen profession. Concerted efforts to connect with professionals in your field serve to fast-track personal and professional development while creating a solid foundation for continued success in your career. If you are stuck trying to write a LinkedIn summary for students with no experience, this article by Poushali Bagchi might help you.
5. Build an Online Brand
A robust online presence can be beneficial when applying for jobs or internships because it will show potential employers you are serious about your career goals. In today's digital landscape, cultivating a solid online brand is crucial for businesses and individuals striving to advance their careers. Employers increasingly use the internet to research potential recruits, making it vital for job seekers and candidates seeking internships to showcase their professionalism and dedication to their chosen fields. A well-crafted online presence lets you control the narrative, highlight your unique qualities, and demonstrate your commitment to potential employers. Through the strategic use of social media platforms, professional blog posts, and a carefully curated online portfolio, you can build an online brand that stands out in a competitive job market and increases your chances of landing the ideal position. It is your opportunity to take charge of your career and establish yourself as an industry expert, differentiating yourself from the rest in a sea of qualified individuals.
In Conclusion
Having a LinkedIn profile in college is definitely beneficial. Not only does it help you keep up with your former classmates, but it also creates a professional online presence for employers to view. You can easily access learning opportunities such as courses and webinars that will further expand your knowledge base. You can find great networking opportunities to get an inside look at the profession you're interested in seeking after graduation. Plus, by creating an online brand for yourself, potential employers or internship coordinators will know that you're serious about your career goals. For more advice and information on campus life, check out the Nerdify Reviews team's blog of other college-related topics. Good luck!