Nerdify Reviews 7 Tips on How to Overcome a College Heartbreak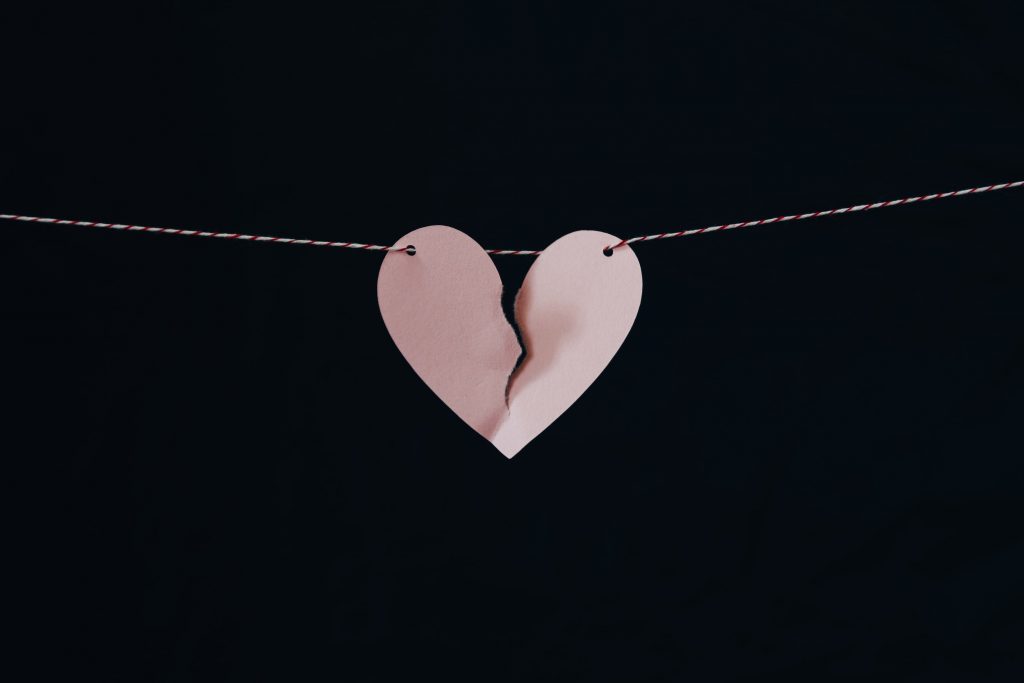 As we just started with this subject at the Nerdify reviews team, many of our teammates found it very difficult to discuss their experience of being heartbroken, yet it helped us to learn that we are not alone. Yes, you are not alone as you are fighting the tears and sadness. Too sad it also influences your performance, but thankfully, there are several ways to overcome a college heartbreak even though it hurts and it is hard to get back to normal. We won't say that life goes on or turn to all these cliche phrases because you already know that! Just cheer up a bit and look through our helpful ideas.
Start Learning a Foreign Language
It might surprise you but you should consider learning a foreign language. The reason why it will work, according to our specialists at Nerdify reviews, is the way how your brain focuses on a totally new way of learning. You just have to express your emotions in a different language, which will help you to heal and discover something new. Think about Duolingo or interactive apps like HelloTalk that help you communicate with native speakers in over 130 languages via video, text, or audio stream. It is a great way to learn that will pull you out of grief and depression.

Write a Story About Your Feelings
You may not have considered starting writing anything but you may think about telling a story about your feelings where you just change the names but leave the plot the way it is. It helps to address your emotions and let the word out for others who feel just like you do. Moreover, your writing skills and composition knowledge will always improve. If you play a musical instrument, you can add songs and poetry to your story to make it even more meaningful. If writing a story doesn't feel right, think about starting a blog where you express how you feel and track down your healing progress even if it is for your eyes only!
Become Involved in Volunteering
Another good suggestion for a change is volunteering for students, which is available online these days because of all the travel restrictions. Nevertheless, you can reach people in remote parts of the world by contacting GlobalVolunteers.org that list current opportunities for students. Think about what you would like to do and share your time and knowledge with the world. While you may still be hurting inside, volunteering helps to give and reminds us that there is always someone who will appreciate us no matter the circumstances.
Consider Local Social Work & Online Tutoring
You may also consider social work locally by helping the elderly or becoming a weekend volunteer at the local scouting branch. If you have good teaching skills or would like to share your expert knowledge, you may also consider online tutoring by offering it all from English language lessons to those subjects that you study at your local college. According to Nerdify experts, you will always encounter ESL students who will need your tutoring assistance. When you become engaged in something interesting, it changes your outlook on life right away and helps you to overcome the woes of a college heartbreak.
Meet New People
Although it has been said basically everywhere, meeting new people even online will help you to avoid depression and anxiety. If someone has got your heart broken, give your heart to those people you may not even know yet. How would we know that there is someone who will appreciate us if we never try talking to someone first? While it's simple, it always works and will help you to reconsider many things in life and finally feel secure as you talk to people.
Exercise & Spend More Time Outside
Don't forget about exercising and taking time for taking short walks outside. The more you move around, the more refreshed you will be as it is important to avoid sitting locked in your room. Exercising is also a good way to let that accumulated energy out and spend time alone without anyone disturbing you. It will also fill your brain with oxygen and will help you to relieve stress.
According to our experts at Nerdify reviews, the most important is to communicate with people as much as you can even if you do not feel like talking. Do not mix up spending some time alone with locking yourself out completely because it is not the same. The more you talk, even if it is something insignificant, the more you get your feelings out and heal. The majority of college students have been through that and it takes time to heal. Just make the first step, listen to your heart, stay true to yourself and how you feel, and you will eventually get there!