Nerdify Reviews: Pros and Cons of Popular Hobbies for Students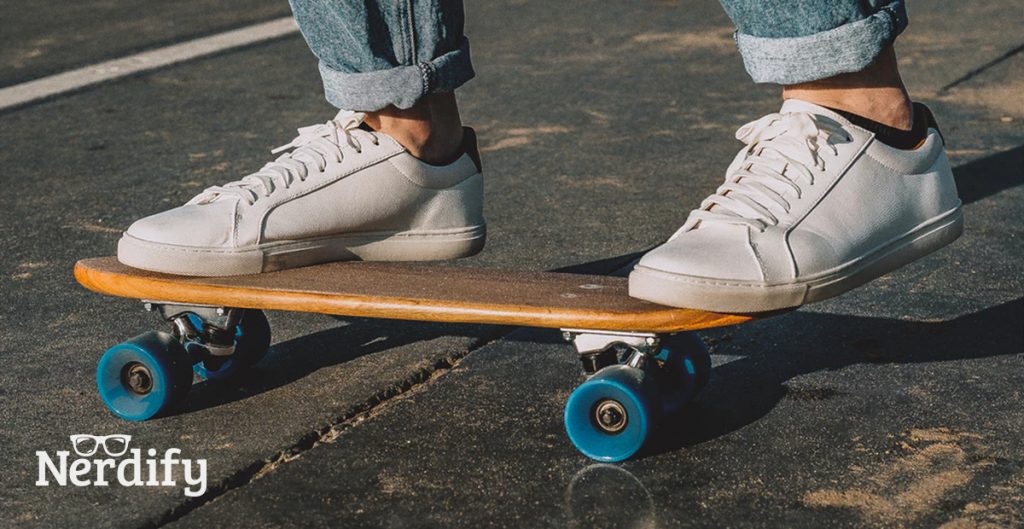 If you're looking for the best hobby for you as a college student, you've come to the right place. Nerdify reviews team wants to help turn your free time into an exciting and useful activity!
Which will be your pick? Will you choose to explore the world or let your creativity blossom? This blog post reveals the pros and cons of the most popular hobbies for college students and will help you make the right choice.
1. Geocaching
If you aren't familiar with geocaching, it's basically an outdoor hide-and-seek game using GPS. It'll make you go to the places you've never been before, feel that treasure hunt rush, and have fresh air.
Pros
Costs nothing, except maybe bus or train fare

Will make you go outside

You'll feel like a treasure hunter

Cool activity to do with friends and family

Explore nature

You'll see your usual environment from a new perspective
Cons
Easy to get sucked in, if that can be considered a con
Geocaching is fun and exciting, costs nearly nothing, and promotes physical activity – what's not to love?
2. Blogging
If you have ideas to write about, thoughts you'd like to save forever, or just practice writing, start your own blog. Plus, your blog can become a part of your professional portfolio.
Pros
Free

No limitations – you do you

Will help you improve your writing skills tremendously

You'll learn a lot along the way

Can potentially help you build a career

You can make a difference in any field

You can make money from it

Connect with new people
Cons
Requires regular updates

You can get into writer's block

Trolling can get in your way
If you start a blog, your writing will live on, that's for sure. If you're willing to invest time and effort in it, you'll surely get the benefits described above.
3. Crafting and Artistry
This is an awesome talent that you should absolutely embrace in your free time. It absolutely doesn't matter what you can do – knitting, crocheting, scrapbooking, cross-stitching, carving, drawing, painting, or DYI-ing things – all of it goes.
Pros
Inexpensive

You can let your imagination run wild

You can create original, one-of-a-kind things

You'll always have awesome gifts to give to friends and family

You can sell stuff and earn money from your awesome hobby (try Etsy)

Whoever you tell about your hobby, will be in awe
Cons
Requires patience

Some materials can be up there in price
Make sure to take a moment to consider this great option!
4. Thrifting
There's nothing more exciting than finding a cool item in a thrift store at a bargain price. Remember that one man's junk is another man's treasure!
Pros
Value is usually way higher than the price

You can find unique and valuable things

Great way to find collectibles

By thrifting, you are giving a second life to things, which is good for the environment
Cons
Requires a lot of time

Sometimes you'll fail to find what you want, but don't get discouraged.
Thrifting is a great idea however you look at it, so happy hunting!
5. Exercise
If you're already exercising on the regular basis, hats off to you. If you don't – consider making it your hobby because it's right for pretty much anyone.  
Pros
Increase energy

Look younger and feel better

Overcome the negative effects of a sedentary lifestyle

Maintain healthy weight

Improve body strength and posture
Cons
Depending on what you do, there's risk of injury, so make sure you know what you're doing

If you choose to go to the gym, it can be expensive
You don't need gym membership to go for a run every morning, so invest your time in yourself!
6. Playing an instrument
This is a hobby that always makes people go, "Wow!"  when you tell about it. If you already can play an instrument, use your free time to perfect your skill. If not, you can spend your time learning how to play an instrument.
Pros
It's awesome and cool

Makes you stand out

Trains your brain

Can become a source of income one day
Cons
Instruments are expensive, but you'll rarely have to buy a new instrument
If you play for your own enjoyment or want to finally learn to play an instrument, it's the perfect time to start!
7. Photography
Being good at taking pictures is a great skill you'll be able to use your whole life and you don't need an expensive camera to be an awesome photographer.
Pros
Experience pleasure in photography

People will ask you to take pictures

Keeping precious moments forever

Requires no investment (who said you can't use your smartphone camera?)

Can become a career
Cons
If you decide to invest in a camera and gear, be prepared to spend a lot
Photography is a beautiful hobby and requires only one thing – your passion.
8. Cooking
Cooking is an essential skill to have in life. We live in the world of processed foods that aren't that great for us, so why not learn how to cook yourself?
Pros
You'll eat tasty foods

People will praise your cooking skills

You'll learn how to save money on food

You won't want to return to McDonald's ever again after making your own chicken nuggets
Cons
Ingredients might be expensive depending on the recipe
Cooking is a great hobby to treat yourself, literally.
9. Urban exploration
You probably think you know the area you live in pretty well, but often there's a lot more to discover. Exploring your environment is an exciting hobby that will become a source of never-ending topics to discuss with friends!
Pros
Learn to find your bearings on the ground

Find fun and interesting places to spend time

Find what to share with friends and family

Find great places to study (caf

é

s, libraries, etc)

Take lots of great pictures if you want to
Cons
Might require some research

Time-consuming
Become a tourist in your own city for one day – it might just be the coolest hobby you can find as a college student!
10. Origami
Most people who have tried origami, have probably tossed it after failing to fold a crane. If you're a tough cookie, you'll nail even the hardest tasks! P.S. We have a very passionate origami-fan in our Nerdify reviews team too!
Pros
Unique

Easy to find tutorials

Helps focus

Entertaining

Very low cost
Cons
Might be frustrating when it gets too challenging
For a college student, origami is a cool hobby that is cheap and fun, so give it a try!
11. Learn about art
If some of the best places you've been to is the art museum, you might consider making learning about art your hobby. You can watch retro movies, learn about the history of fashion, or focus on specific periods in art history.
Pros
Broadens your horizons

Free

Can make for a long-term hobby
Cons
Isn't a too relaxing hobby for a busy student
Make learning about what you love about your hobby!
12. Learn a new skill that pays
It's always great to do what you love for money. You can learn how to do manicure, cut and style hair, do makeup, or carve wood. All these hobbies can help you earn money as a college student.
Pros
You get to improve your skills

You can earn from a hobby
Cons
Requires having good skills, to begin with
Hobbies that pay are among the most popular hobbies for college students!
Whichever hobby you pick, remember that the best one will be the one that you are passionate about. Nerdify reviews team agrees on one thing: pick whatever puts a smile on your face and you're golden!