Nerdify Reviews 7 Online Shopping Tips For College Students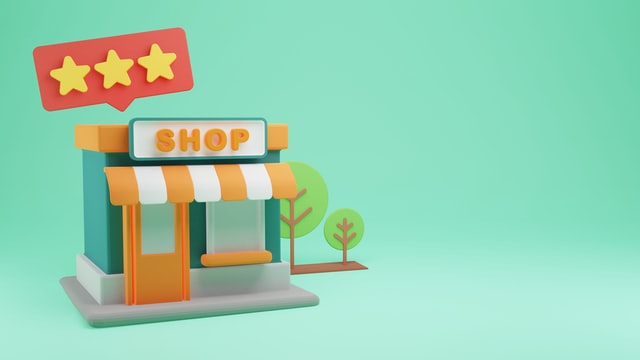 We all love shopping online, which is only natural as it takes away the burden of standing in front of the shop windows and gazing through the neon lights of the cold-starred mannequins. Seriously though, college students belong to the most popular target audience of online shoppers. According to Nerdify reviews, one of the reasons why online shopping is so popular among college learners is their strict schedule and endless run for discounts and special campaigns. Online shopping is awesome, yet it will get even better if you follow these 7 online shopping tips as you plan your next purchase:
1. Set Your Budget In Advance
We all know how challenging it may be to limit your spendings when you see that fancy dress online or would like to buy a new pair of headphones that just came out. It's only natural to feel this way, yet it is vital to set your budget and even limit your daily or monthly spendings by logging in to your online banking system. This way you will always think twice and ask yourself whether you really need this something! According to our experts at Nerdify reviews, having a budget keeps you away from impulse purchases that you may regret at a later stage!
2. Make An Online Shopping Plan
It might sound like a minor trick but it always works wonders when you plan your online shopping time just the same way as you would plan a physical shopping day. When we do some shopping online, we try to come up with a list of good retailers and unusual shops that we have found to determine where we must go first and what alternatives are out there for those rare items that are not so popular. As a way to save your money, study the prices of the shops that you know well because it's always safer to start with familiar sources.
3. Use Only Trustworthy Websites
Even though it has been repeated over and over again, always check the legit side of every website that you visit and make sure that they list guarantees and have retail registry information, refunds, and contact numbers that can be reached. Read online reviews and check for testimonials that go beyond the website itself. If something sounds too good to be true, it's most likely so! It is better to be safe than sorry even if you have an awesome proposal right on the screen.
4. Read Online Shop Reviews
One of the best things you can do to stay safe as you shop online as a student is taking your time to read the reviews that may be available at places like TrustPilot or Sitejabber among others. Just add the word "review" to the shop's name and see whether they provide accurate information. Do not just make a purchase until you collect enough information about the online store. See how accurate they are regarding returns, packaging, and many other factors like secure payment methods and retail licenses. Even if you shop on Amazon or eBay, read the seller testimonials first!
5. Seek Only Safe Payment Methods
Our team at Nerdify reviews has encountered it way too often when an online company would list all the popular payment methods in pictures but would not accept the major cards and require cash upon receipt or other odd requirements that went against common sense. The safest method would be using PayPal with their safe shopping option. If you're in doubt, always check twice with your bank manager and do not run any financial transactions alone as it is unsafe to shop online without at least 256-bit SSL encryption and website certification.
6. Take Screenshots Before Checkout
Another little trick that our friendly team at Nerdify reviews uses is taking screenshots before the checkout to ensure that one doesn't forget what they wanted to buy or what will require card payment in a bit. This way you can have proof that can be presented later if a computer crash occurs or the shop's webpage malfunctions for some reason. It's also a good way to keep your own history of the shopping activities that go beyond the browser history.
7. Seek Discounts For College Students
Even if you are sick of all the budget shops that offer discounts for students, you can also enter the brand's name by adding "student" to your search inquiry and see what unique results you may get. At the same time, do not ignore social media and special campaigns that are not really advertised but still aimed at young people. Have some fun, participate, show your skills, and it will always pay off as you will get generous discounts or presents in most cases just because you have taken the time to join the campaign!