Nerdify Reviews: 7 Interesting Books to Read in 2020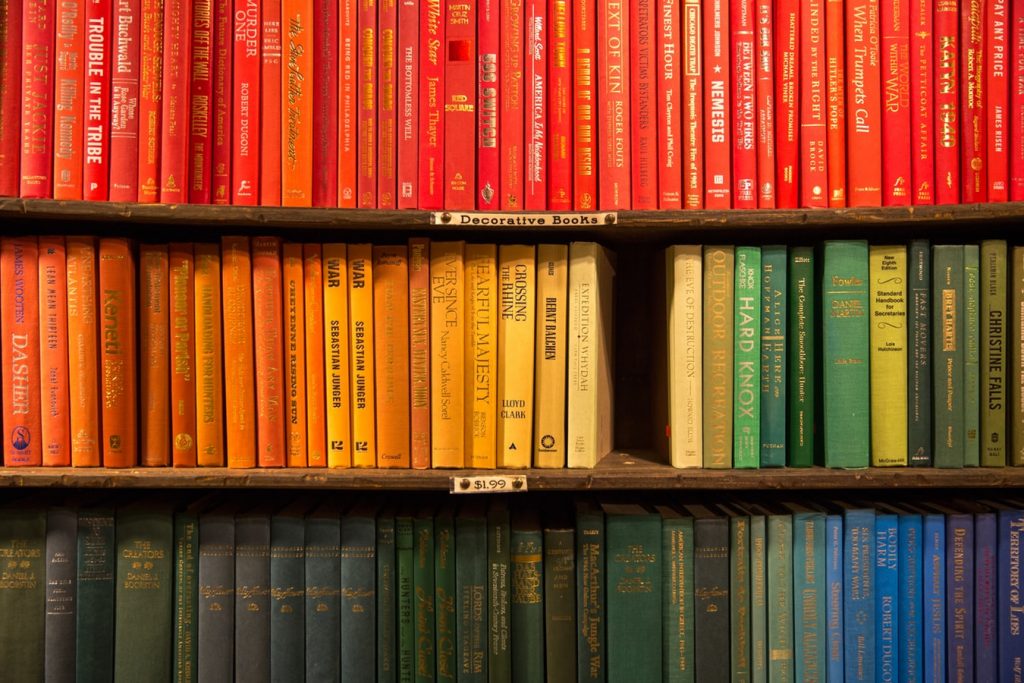 This time our friendly Nerdify reviews team is here to tell you about the books that will inspire and take you on a wonderful journey as you read along. We decided to choose among the entries that differ on the subject, type, and target audience. There will be something for everyone from detective stories and drama to inspiration books that will teach you a lesson or two. Below are the contestants that are most expected among the readers in 2020:
The Power of Self-Discipline by Brian Tracy
We can always install a helpful application that will alert us about things we have to do, yet it will never work without at least a bit of self-discipline that comes straight from our brain. Written in a friendly and heart-warming language, this book helps to find ways to focus on the most important things. There should be no excuses this time! Find enough time to meet an old friend, study well, and still have fun. This book is a perfect guide when you need just a little bit of help. As we picked the Nerdify reviews list, this book became a revelation and pointed out things we all seemed to miss!
Smarter, Faster, Better! The Secrets of Being Productive in Life & Business by Charles Duhigg
Living in the age of technology and information, it seems that being successful often becomes our top priority. This book takes a scientific approach to success and focuses on neuroscience, social sciences, and psychology of experienced individuals. There are quotes from CEOs, aircraft pilots, law enforcement agents, songwriters, Hollywood actors, and more. See what has made them successful and read about exclusive facts shared by the experts.

Long Bright River by Liz Moore
As the true Nerds we are, Nerdify reviews would be incomplete without at least one novel dealing with mystery and a detective story. An upcoming story from the author of the famous The Girl On The Train novel, this particular book is a mixture of mystery and an unsolved crime. It tells of a female policewoman from Philadelphia as she seeks for her missing sister. It is more than a family drama as it deals with addiction and explores powerful emotions. Not wishing to give much away, we cannot recommend this book enough!
A Long Petal of the Sea by Isabel Allende
If you want to learn more about the Spanish Civil War and take a trip back in time, this book is your best bet. Telling about the romance between a man and a woman in love, this beautiful story has a classic narration style where realism and the painful truth combine in an endless sea of emotions. It is epic, powerful, the reading that will probably make you cry and think of giving a call to all the beloved.
The Authenticity Project by Clare Pooley
No, this is not your typical motivation book offered by Nerdify reviews! This great story is a true adventure book with strong thriller elements. It tells about an aging artist who starts writing his life story in a little green book. Sounds just about right? Well, it doesn't if you forget it in the local bar! When a stranger picks it up, the book becomes filled with more and more entries that tell about the locals. There are more twists and mysteries than one can imagine!
Mr. Nobody by Catherine Steadman
Some of us may not really like reading and would rather watch a movie, yet this is another story. This novel tells about a man who finds himself washed up upon an English countryside beach. He does not remember who he is or where he came from. As he seeks help, the best English neuro-psychiatrist offers professional help. The story becomes rather complex and frightening as the doctor realizes that the past is not that bright and there are things the patient would rather not remember. Powerful, thrilling, and well-written, this book is just like watching a Netflix movie that keeps you up on your toes until the end.
Apeirogon by Colum McCann
The last entry is not an easy read, yet a good reminder about how precious our lives are and how our differences often make us united. This book tells about two fathers, one of whom is Palestinian and the other one from Israel. They both have lost their children because of the endless conflict that takes place in the region. How do they cope? Is there a light of hope for them or at least a try to diminish the loss? A winner of the National Book Award, McCann claims that his latest offering reveals the inner side of politics and the culture as the pain, loss, hope, and the memories come undone.