Nerdify Reviews 5 Solid Tips To Help You Stay Motivated Post Spring-Break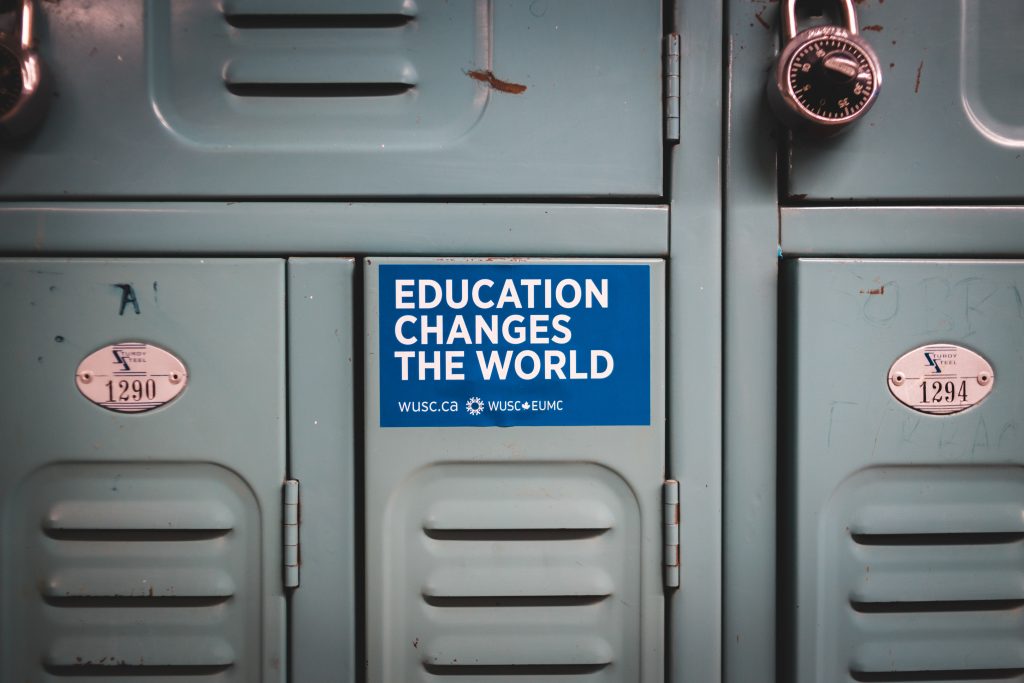 We've had all the fun. We've been to concerts and movies. We've spent time with family. We've hung out with old friends and bonded with new acquaintances. For those who don't do much socializing, we've had our me-time and enough rest. But like all good things, now it has come to an end. Spring break is over and now we must all go back to the busy school lives we lived before the break. It's now time quit checking Reddit reviews and check out what Nerdify reviews team suggests to get that assignment done. Just how difficult can that be? For most people, it's quite the task. You see, making the transition back to the life you were only glad to take a breather from just some weeks ago is daunting for several reasons. The biggest factor, however, is the fact that you have to mentally reinvigorate and recalibrate your mind and body to go back to old routines and ways of doing things, even though your body loves the fun and won't readily cooperate with you immediately. Anyways, the school won't wait for your body and mind to come around, will it? That leaves you with no option but to consciously whip your mind and body into shape. The next part of this blog post will give you 5 tips that can help motivate you and keep the anxieties away as you return to school.
1. Plan Ahead
One way to keep the anxieties away and prepare your mind for a return to college life is by putting plans in place beforehand. This will send subtle messages to your subconscious and begin to put you in the mood for a return back to school. But that's not the only reason to plan your return to school. Clearing the hurdles and making your transition smooth is also important for other reasons. If you work while in school, for example, you might want to draw up a new schedule to meet up with both school and work obligations.
You could also talk to your advisor and ask for your syllabus to have an idea of how much work is involved in the coursework for the rest of the school year.
2. Re-establish Your Routine
Before spring break, you most likely had a schedule you were following. You had a routine that helped you plan your time between all the activities you're involved with in college. Now that spring break has come to an end, you might want to pick up that routine again, or draw up a new one in tandem with your coursework, social and other activities for the rest of the year.
Try getting into this routine some days before school resumes. This will help put your body in shape for what's to come.
3. Quit Procrastinating
According to stats, only about 56 percent of people who enroll for a degree will see it to the finish. Scary stats right? But have you ever asked yourself why this stat exists?
It takes discipline, focus, and diligence to start a degree and complete it. A lot of this will be hinged on knowing the right things to do and doing them at the right time. To whip your mind into shape, you must do everything possible to stay true to your plans and routines. Every time you postpone or procrastinate, you do not only put your own goals in danger, but you're also sending the wrong signals to your brain.
4. Set Attainable Goals
It is not just enough to create a new routine or continue with the old one, it is also important to give yourself a believable "why?". Why should you follow this routine? Why should you attend this 8 AM class? What will this coursework add to your life? Setting attainable goals will help you answer the "why?" questions. These goals will be the fuel in your jet for days when you won't feel up to them. For days when you will wake up and feel like there's no point in trying. These goals will keep you on your feet and motivated.
5. Be Mindful
It's the post-spring break. The classes will begin to pour in thick and fast. You'll have assignments pouring in from all angles. Thankfully for you, you have a "why", you have a routine, you have set the right priorities, but now you need to be mindful as well. Mindfulness should be a key component if you want to have a fantastic continuation of your school year. It'll take a certain level of calm and clarity to get your head back in the right place. Look for a quiet place and consciously reset your mind to align with the goals you have set for your return to school.
Now that you've read this article, I'm sure going back to school now doesn't look so daunting anymore. Beyond that, putting all these in place shows how serious and determined you are to end the school year on a high. Sometimes in life, that could be the difference between success and failure— the right attitude towards the important things. Now you can go back to sifting through school assignments, Nerdify reviews, Reddit reviews, and other aspects of your life. And while you're at it, don't forget to have fun!